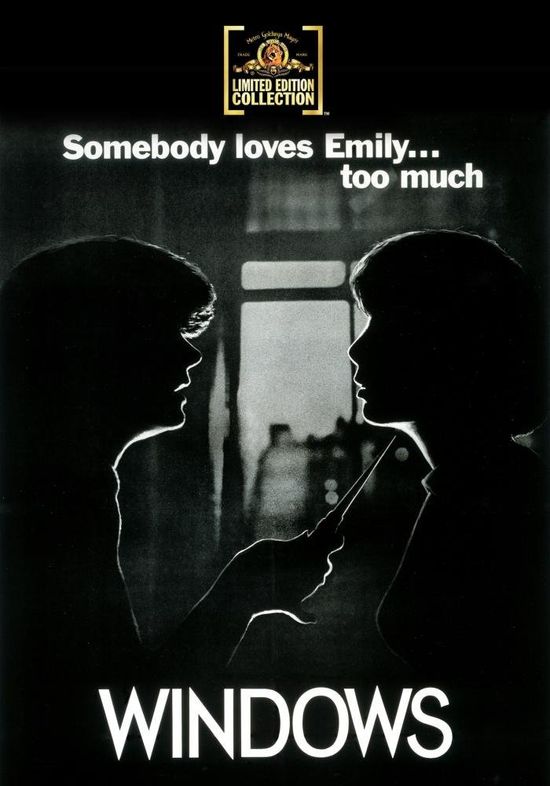 Year: 1980
Duration: 01:34:13
Directed by: Gordon Willis
Actors: Talia Shire, Joe Cortese, Elizabeth Ashley
Language: English
Country: USA
Also known as: Ventanas, Emily's Window, L ist nicht nur Liebe
Description: Much-reviled but nonetheless intriguing psycho thriller Windows, the sole directorial effort by storied cinematographer Gordon Willis.  Mousy city gal Talia Shire is stalked by a shadow-shrouded pervert. So where's Rocky Balboa when you really need the big lug?
Divorced Emily has a quiet and measured life in a small new York apartment while in his apartment it is not unknown attacks which forcibly compels recording in imitation of sexual intercourse, but this is only the beginning of strange and dangerous events.
The only film of a skilled operator Gordon Willis, known for the Godfather trilogy, as well as work with woody Allen and it is a pity that the only.
A film that seemingly came out during the great imagination of the film industry, has suffered a sad fate.
The problem is that the main character is a sex object obsession of his friend. Lesbian the negative side of the character caused a storm of protests from sexual minorities, gays were against such sides of the coin, followed by breakdowns of the show in theaters, the attacks on the Studio, bad reviews from critics and appeared under the hot hand of the anti-award "Golden raspberry", which is showered with nominations already straulino work Willis has added fuel to the fire.
Screenshots
Download