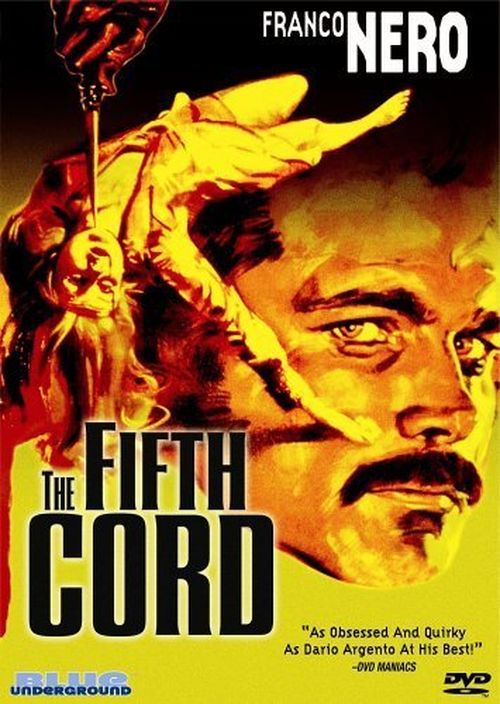 Year: 1971
Duration: 01:32:53
Directed by: Luigi Bazzoni

Actors: Franco Nero, Silvia Monti, Wolfgang Preiss and Ira von Fürstenberg
Language: English
Country: Italy
Also known as: Giornata nera per l'ariete, Evil Fingers, Ein schwarzer Tag für den Widder, Journée noire pour un bélier

Description: Andrea Bild (Franco Nero) is a cynical journalist drowning in a sea of alcohol.He routinely slaps around his sexy on again-off again girlfriend (Pamela Tiffin)and has a running feud with his editor. After a night of drinking at a trendyclub Bild becomes indirectly involved in an attempted murder. Assigned toinvestigate he becomes the prime suspect when several of the club's patronssuddenly turn up dead, a black glove with a missing finger alongside each corpse.It seems that the victims were all there that fateful night and Bild is questionedclosely by the lead inspector (Wolfgang  Preiss). The journalist had casual contactwith the victims, and as we learn, saw the killer, but he's not sure how to put itall together. A series of threatening phone calls of an eerie taped voice arethreatening his estranged wife and child. Will Bild be the next victim? Or is heactually the killer?
THE FIFTH CHORD has a standard giallo plot and you don't have to think too hardto figure out where it's going. It's all there in the first sequence as thecamera slides through the crowded club, probing the faces of future victimsand the killer through a fish-eye lens. The stylish camerawork is from AcademyAward winner Vittorio Storaro, (LAST TANGO IN PARIS, APOCALYPSE NOW) and hiswork here is as arresting as in those more familiar titles. The direction ofLuigi Bazzoni is as detail obsessed and quirky as the Argento at his best. Thecontinuously prowling shots and some surreal visual touches anticipate DEEP RED.For instance, Bazzoni keeps returning to the crowded nightclub much in the sameway Argento used repeated shots of David Hemmings walking down that hallway. Acompulsively listenable, very catchy lounge score by maestro Ennio Morriconekeeps the action percolating and smoothes over some rather huge plot holes.
Here's a film that's constantly intriguing the ear as well as the eye. What reallyholds this all together is a fine, involving performance from Franco Nero, who performed in such movies as Hitch Hike and Sweet Country. Nero is also dubbed with his actual voice, whichincreases the effectiveness of his performance greatly. A superb supporting castincludes such veterans as Edmund Purdom, Wolfgang Priess (who played Dr Mabuse ina series of 60s German thrillers) and a gaggle of stunningly beautiful ladies,including the luscious Pamela Tiffin as Nero's sexual playmate, Agostina Belliand Silvi Monti. The music, the unique look of the locations, the near abstractcompositions and this fine ensemble do much to make this film transcend its ratherordinary plot.
Screenshots:
Download: