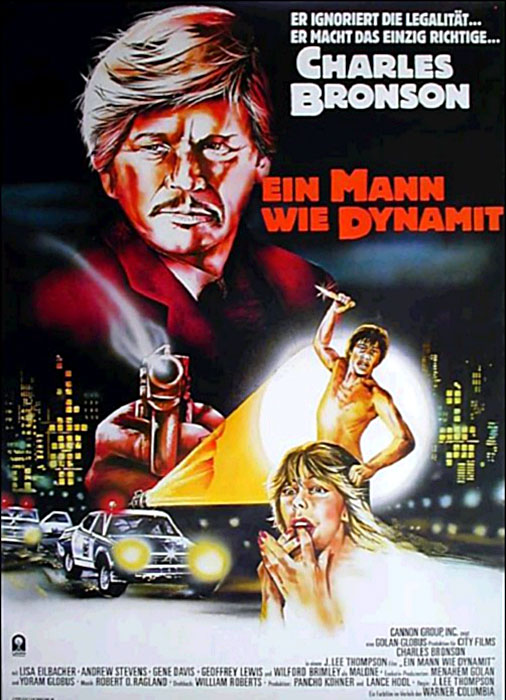 Year: 1983
Duration: 01:42:12
Directed by: J. Lee Thompson
Actors: Charles Bronson, Lisa Eilbacher, Andrew Stevens and Gene Davis
Language: English
Country: USA
Also known as: Ten to Midnight, 10 minuti a mezzanotte, Ein Mann wie Dynamit, Le justicier de minuit
Description: Bronson plays Leo Kessler, cynical for Los Angeles police officer. With a partner, that is the total opposite of him, he pursues maniac Warren Stacey, who decided to get him to take revenge on the cop. After Stacy for lack of evidence, was released from custody, Kessler decided to plant it for sure. But Kessler compiled plan can have very unpleasant consequences, because the next victim could be his daughter …
Review: Very violent thriller with a bloody climax.
An older cop (Charles Bronson), a young partner investigate the case maniac who kills young women. The hero Bronson have a suspect, but his fault he can not prove. And then begins a maniac on the phone to threaten daughter of the hero. And Bronson is a desperate step – forges evidence …
This dark thriller expertly shot action master J. Lee Thompson – in the film has all the car chases, shootouts, even a love interest, but it is only a facade behind which the director put the viewer a very tough final.
Screenshots:
Download: