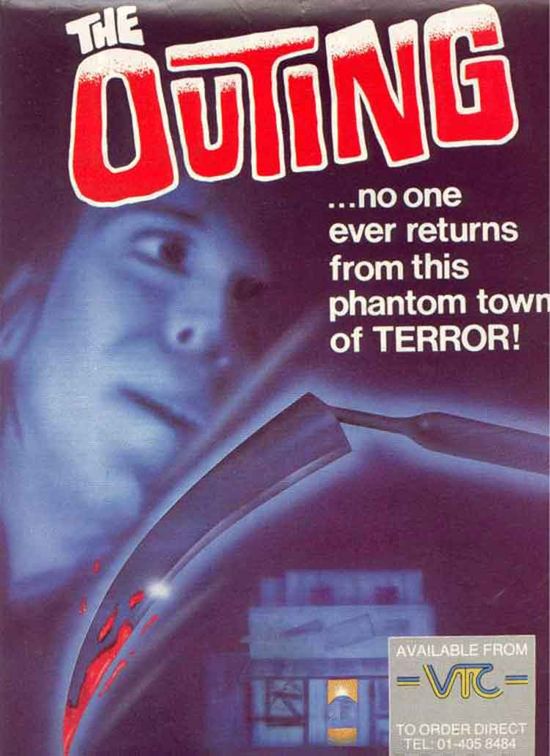 Year: 1981
Duration: 01:22:00
Directed by: Byron Quisenberry
Actors:  Pepper Martin, Hank Worden, Ethan Wayne
Language: English
Country: USA
Also known as: The Outing, Butcher, Baker, Candlestick Maker, Gritos na Noite
Description: I, like most people who frequent this site, watch a lot of just godawful, dumb shit. Well, this movie is dumber than most I've seen. I mean this movie is just brutal to sit through. Don't say I didn't warn you.
A group of people on a rafting trip decide to spend the night in a desolate old ghost town. Weirdness abounds, the rafts disappear, and people start getting bumped off one by one. Woody Strode shows up, smokes a pipe and talks about "sailing the horn" Then it is all capped off with an ending so weird and disjointed that is sure to make you want to take your own life. Again, don't say I didn't warn you. Don't send your grieving widow over to cry all over my fine silken shirts.
There are a lot of people to keep track of in this movie and most of them wear really ugly hats. Not only are their hats visually offensive but each one is dumber than the next. These dipshits LOOK for a reason to wander off into the dark to die. When they aren't out fumbling around in the dark they are sitting around eating beans. There are long stretches where they do nothing but  eat or drink coffee while saying things that make you want to punch them in the face.
I sat through it but I have this sick compulsion to watch any slasher film I can get my hands on.
Keep your eye out for the Dr. Pepper product placement.
Questions or comments welcome. Enjoy the movie.
Review:
Screenshots:
Download: