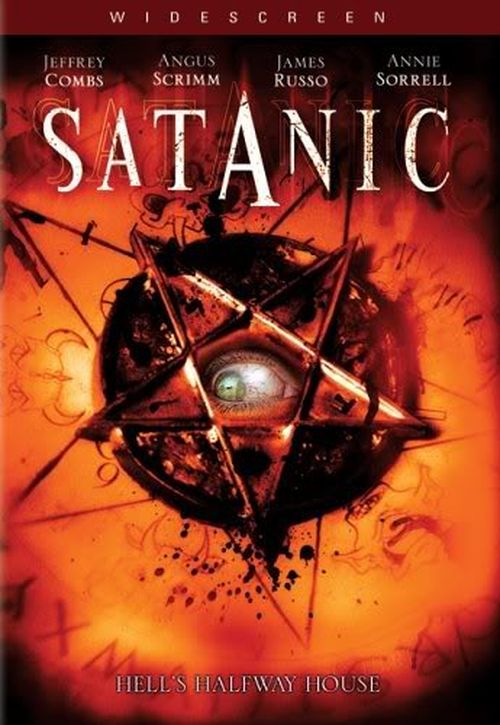 Year: 2006
Duration: 01:29:11
Directed by: Dan Golden
Actors: Annie Sorell, Jeffrey Combs, Angus Scrimm and James Russo
Language: English
Country: USA
Also known as: Demon Board, Satânico
Description: Michelle woke up after a terrible accident: the corpses around her, face in bandages, and memory is gone. But she feels she has made something very terrible. Now she must somehow remember her past before it's too late …
Review: By the above, it should be added that in the "Satanism", as in many films Category B and C, "light", of Jeffrey Combs (Re-Animator and Beyond Re-Animator). Looking filmography actor, sometimes just wonder perseverance and "stability" in the work of Combs.
Starring in a significant amount of cheap science fiction films and horror films with directors' low consumer goods "Stuart Gordon (Combs worked with him more than others), Brian Yuzny, Charles Benda and Olena Fred Ray, the actor took a niche (the lowest) in the American film industry and no it does not intend to give in, not even attempting to try to play in a big expensive blockbusters from Hollywood's leading directors (Spielberg, Cameron, Zemeckis, Scorsese and others).
Most likely, there exists an "internal creative antagonism" between Jeffrey Combs and leading Hollywood filmmakers: Combs not need them (they are not included it in their projects, even in the episodes), and they do not need him. Combs actor shot "at his level", it gets for any fees (actor, obviously, not a disaster), is a popular and sought after directors "mediocre", and the rest, as they say "there is good, but we were not there it right. " All goes quiet, orderly and stable.

Screenshots:
Download: