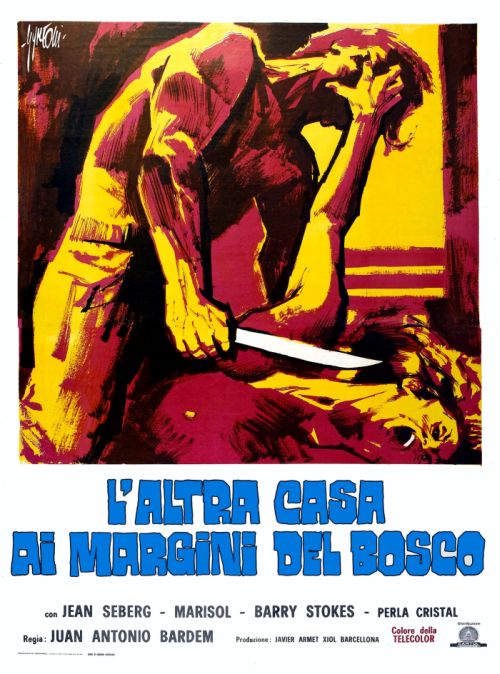 Year: 1973
Duration: 01:48:53
Directed by: Juan Antonio Bardem
Actors: Jean Seberg, Marisol and Barry Stokes 
Language: English
Country: Spain
Also known as: A Casa que Pingava Sangue, Behind the Shutters, I dieftharmeni kyria Miller, I kryfi zoi tis kas Miller, Korupcja Chrisa Millera, L'altra casa ai margini del bosco, Maske des Grauens, Seks ve cinayet, Sisters of Corruption, The Corruption of Chris Miller.
Description: This early 70's mystery-thriller from Spain is a film that most genre fans have never heard of, let alone seen, and it's a shame.
A repressed woman living in the Spanish countryside must deal with her disturbed stepdaughter but their world is about to become more troubled when a sexy drifter wonders into their lives. Will he create a void between the two and furthermore does this charming stranger have anything to do with the local family that just got butchered by an elusive killer?
The Corruption of Chris Miller is one slippery thriller. Its wonderfully twisted plot always manages to catch the viewer off guard in every act with some truly surprising turns and revelations. Its one thoroughly well-written tale that's compelling from its sinister opening to its chilling final images. In addition the direction of Juan Antonio Bardem is stylishly done with some nice camera work and lovely filming locations. The lush music score is also a welcomed plus.

Screenshots:
Download: