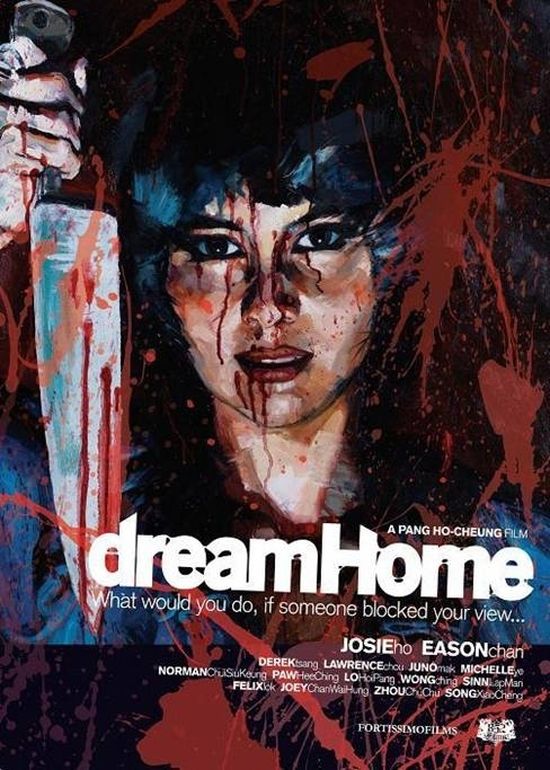 Year: 2010
Duration: 01:34:58
Directed by: Ho-Cheung Pang
Actors: Josie Ho, Juno Mak, Eason Chan
Language: Cantonese | Mandarin | Tagalog | English
Country: Hong Kong
Also known as: Victoria No. 1, Weiduoliya yi hao, Hayalimdeki ev
Description: Sheung whole life saving up for her own apartment. Moreover, the apartment she need not aby what, and in particular the house and overlooking the Bay — so she's dreamed of since childhood. But flats are very expensive, so the accumulation process dragged on for decades — and prices are rising faster than Sheung manages to save…
Apartment with sea views. Top floor, from which one can see the urban panorama of Hong Kong. Multi-storey building, separated from the dirty and noisy slum curve of the water line. This home is a dream of the protagonist from childhood. A dream that grew out of poverty, market property boom and parent laments. Obsession became to 30 years for Sheung idea-fix. Flat as a panacea for all problems and misfortunes. The apartment is completed as a ideal existence. What price Sheung willing to pay? Very small.
Dream home is divided into two parts. The night of 30 October 2007 and the life and unremarkable girl Sheung before that ill-fated day. In the first part of Sheung all possible ways knocks the price of the apartment, cutting with outright sadism occupants of the house; in another part of Sheung manages to get your first obstacle to the dream. These two components of the film follow each other. Very good move. Don't you miss half the movie until Sheung not glances over tools "deceased" father of the Builder.
Director pang Ho-Cheung took great drama, whose basis is the housing problem, and bloody Thriller. I wouldn't call dream House slasher. Murder scenes that you will see, knock out of the saddle perception of their cruelty. So high-quality and sophisticated scenes and in such a huge amount I haven't seen for a long time. The most beautiful I thought the scene where Sheung knife stabs him from the back. From all the horror movies I watched this month, Wai dor lei ah yut ho takes precedence.
Screenshots
Download