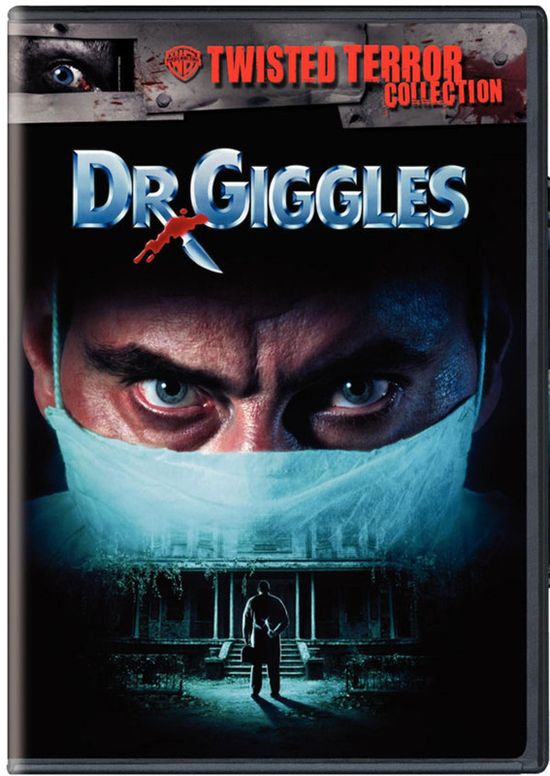 Year: 1992
Duration: 01:35:04
Directed by: Manny Coto
Actors: Larry Drake, Holly Marie Combs, Cliff De Young 
Language: English
Country: USA | Japan
Also known as: Doutor Risadinha, Dr. Rictus, Dr. Téboly, Médico Assassino
Description: Maybe it's not a masterpiece , but somewhere very close to it. – Absolutely not justified in this case, the low rating on IMDb in 4/10 . My estimate is at least 2 times higher. Who dropped it so unclear probably watched mainly doctors and put the unit because after watching this film , they diminished patients . And all the normal people are closer to 10 or thereabouts evaluated .
Can someone with his film "The Dentist " compare , but the comparison is fairly conventional . So here is the much weaker , and the rating of 4.4 / 10, not much , but still higher . Personally, I'm a doctor in this collection left and dentist barely finished watching until the end . Especially the second part of the film pleased – if it began as an ordinary thriller , then after a doctor did the surgery himself , broke through the present . Perhaps this is the only place in the film, because of what the genre has been added to the comedy . Other times it pretty well, terrible and awesome ending style genre
Review: "Dr. Giggles" – one of those old ( good ) horror that crashed in my memory because of creepy , but very charismatic image of the main villain , embodies the horror stories about doctors sadistic .
The plot in a nutshell is this: From a mental hospital patient escapes codenamed " Giggling doctor ." It is inherently a kind-hearted man who dreams of only one thing – to treat people. But, whether dealing in bad luck , or the blame for everything bad heredity (his father was still so maniac ), but operations that makes our protagonist constantly are fatal . But nothing cures sometimes , sometimes not – says our cheerful doctor and taking a scalpel in his hand stuck to it again goes to look for those who need it extra help.
Bloody special effects and black humor – are the main components of this tape . And if you still remember the excellent work of the actor Larry Drake that their views simultaneously frightens and amuses moviegoer , we finally obtain quite a good beginning of 90s horror , flavored by the same black humor . I especially remember the witty repartee while , so to speak , of our medical procedures deranged healer …
Screenshots:
Download: