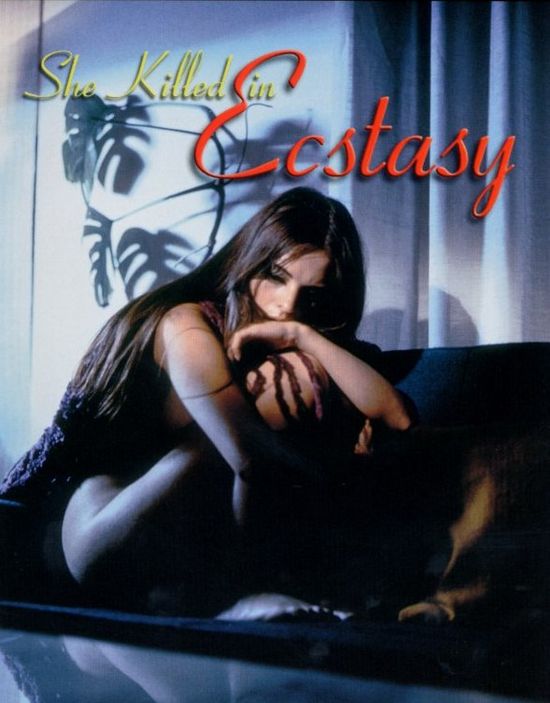 Year: 1971
Duration: 01:13:00
Directed by: Jesus Franco
Actors: Soledad Miranda, Fred Williams and Paul Muller 
Language: German with some English Subs
Country: West Germany | Spain
Also known as: Sie tötete in Ekstase | Lubriques dans l'extase
Description: Following the classic Vampyros Lesbos, Jess Franco returns with the hypnotic beauty of Soledad Miranda in a romantically sleazy role. She seeks revenge on the four people she holds responsible for her husband's death. This charming and tormented babe tracks down the conservative medical committee after they drove the poor hubby into madness and suicide (Uncle Jess is one the doctors, of course).
Review: A great Franco film, this one has everything: Soledad Miranda (here with her pseudonym Susann Korda), a basic plot with heavy political subtext, groovy psychedelic music courtesy of Manfred Hübler and Sigi Schwab, Merino's incredible cinematography, some Franco regulars as Paul Muller ( who played in Barbed Wire Dolls ), Ewa Strömberg, Fred Williams, the great Howard Vernon, blabla… Plot revenge à la Jess!
Erotic thriller She Killed in Ecstasy with simultaneous feelings of a dark and dusky develops into a pathological state of emotional experiences of the tragedy, and languid sexuality entailing the slowness of the observer and the observer. All this is compounded by some idiotic jaunty music at other times, coming soon to the comedies of the same period of production, but at times, at some point, which imparts a peculiar charm of what is happening. Franco took this picture, which, according to some information, it is the same Devil avtoremeykom Dr. Z, under the pseudonym Frank Hallman.
Screenshots:
Download: