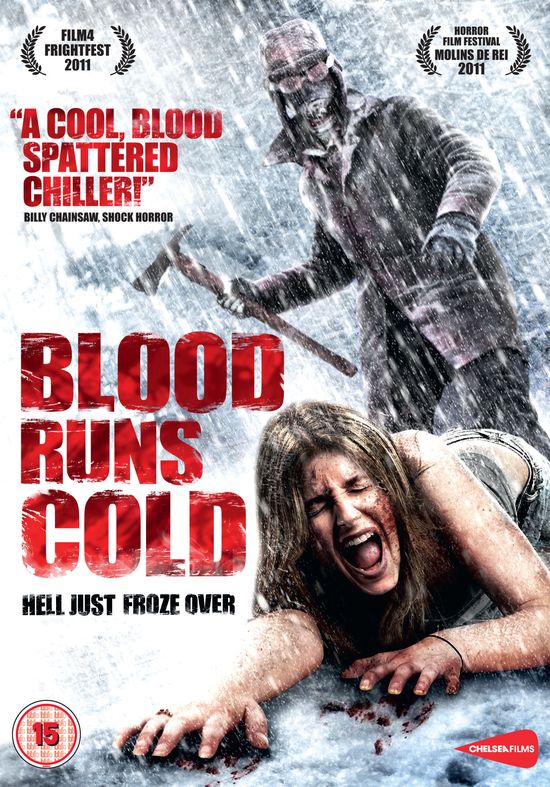 Year: 2011

Duration: 01:17:04
Directed by: Sonny Laguna
Actors: Ralf Beck, Elin Hugoson, Hanna Oldenburg
Language: English
Country: Sweden

Also known as:Cold blood
Description:Manager takes for a promising employee of the house in the forest, so she could spend a couple of weeks of winter in the privacy and gain inspiration for work. Cabin is dark and uncomfortable, so he met in the bar of the neighbouring town of her ex-boyfriend and his friends, she invites them to keep her company at the new location. However, at night it becomes clear that in addition to suspicious squeaks, rustles and shadows, this house hides something much more dangerous.
Review: Winona arrives in a small wood house, carefully rented for her employer. In the nearest cafe she meets her former lover and his friends and invites you to have fun together in the house. However, this holiday they will never forget.
Film «Blood Runs Cold» was shot in 2011 Swedish Director Sonny Lagoon. The budget of this curious European tape amounted to only $ 5000, and with this budget, the tape could easily turn into trash, but Sonny Lagoon have plenty of ingenuity, after all, only 80 minutes timing film manages to surprise the audience a good atmosphere, typical for almost all of the Scandinavian cinema(distant and cold) and powerfully delivered scenes of violence in the best traditions of the American слэшеров shot operator still without much savoring.
Actor in a picture of me nothing special, memorable. It is typical for the majority of horror average level and only maniac was very impressive.
Soundtrack Samir El Allawi very good creates the ribbon suspense and sounds in the key of her points.
«Blood Runs Cold» – good, although highly disposable to view the Breakfast slasher, which I recommend to viewing of the European fans of horror movies and trash.
Screenshots:
Download: