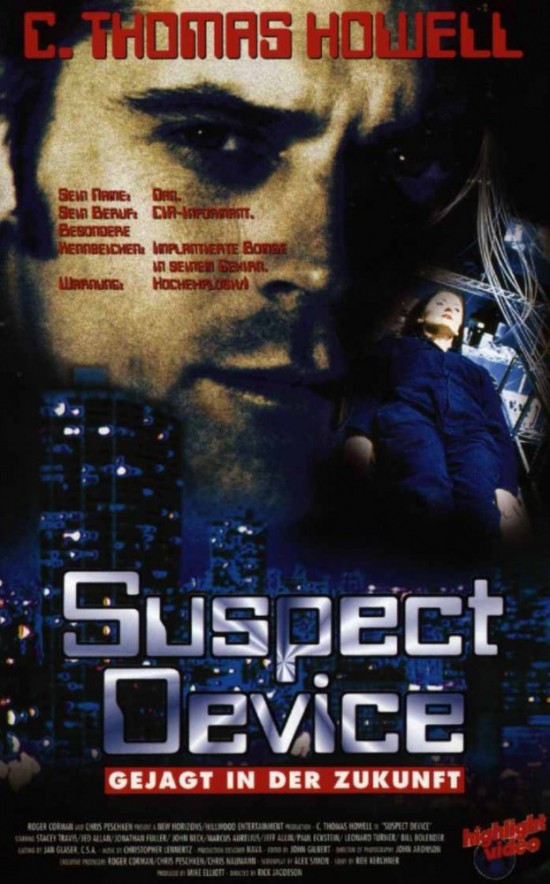 Year: 1995
Duration: 1:27:55
Directed by: Rick Jacobson
Actors:  C. Thomas Howell, Stacey Travis, Jed Allan
Language: English
Country: USA
Also known as: Kiniti vomva, Complot mortel, Sospechoso desconocido, Das Terrorprojekt,Roger Corman Presents 'Suspect Device'
Description:
C. Thomas Howell explodes onto the screen as the ultimate action hero. Oh yes, if you take nothing else from this film, it's that you don't mess with the C. Thomas Howell.
This is the first film in the Roger Corman Presents series (if you go by order Showtime first played them). Includes minor displays of toplessness, and a UMatic deck!
Another experiment of the CIA leads to the creation of sinister device, the introduction of agents which makes them a dangerous weapon. Clever people manipulating them strive for absolute control. But the system does appear to have been a small miscalculation — the identity of the hero.
Screenshots
Download