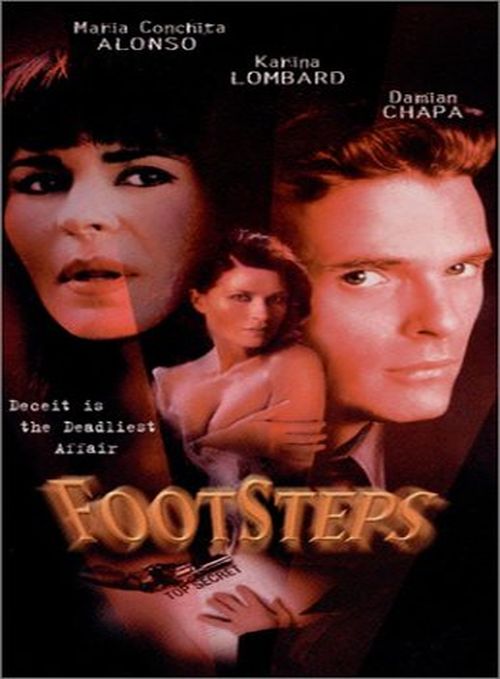 Year: 1998
Duration: 01:30:12
Directed by: Daphna Edwards
Actors: Karina Lombard, Maria Conchita Alonso, Damian Chapa 
Language: English

Country: USA/SWEDEN
Also known as: Bedrohliche Begierde,Víctimas del pasado,Ihni eglimatos,Footsteps,Deadline,Footsteps
Description: TV reporter Jason Davis whole life chasing hot news, and in the end one of these stories is itself caught up with him. After receiving an anonymous message about the impending murder, Jason became a witness to a crime. Fearing for the safety of his wife and eight-year-old daughter, the journalist decided to take some time travels with them and troubles were not long in coming.
They entered his life in the face of a beautiful amber. After several unpleasant incidents Jason began to collect information about the beautiful seductress and found that the woman who became his obsession, a few years ago was accused of the attempted murder of his brother. The process was conducted by judge stone, in the eyes of a journalist who became a victim of an unknown assassin, and Jason covered this case as a reporter.
Now the journalist needs to understand the complex confusion of conflicting facts and vague suspicions. Is it really a passion and love threw amber into his arms, or is it just a ploy to sneak closer to true strike?
Screenshots
Download