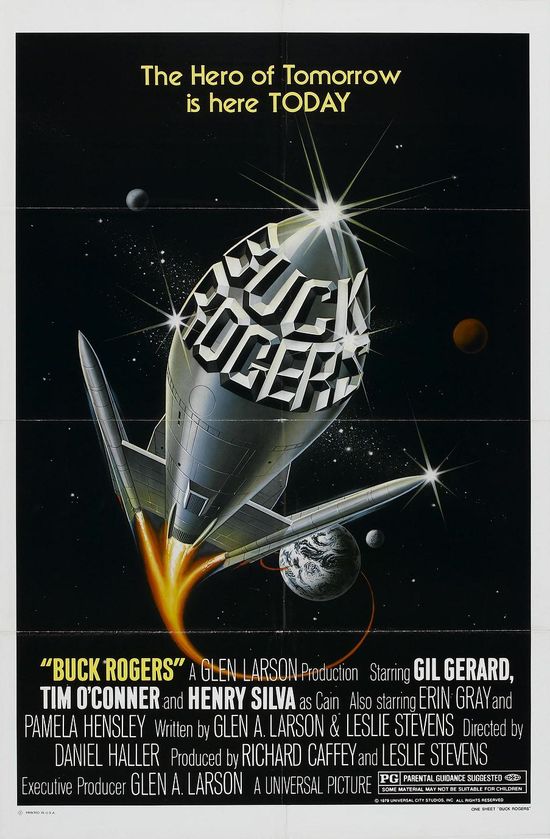 Year: 1979
Duration: 01:45:30
Directed by: Daniel Haller
Actors: Gil Gerard, Erin Gray, Pamela Hensley
Language: English
Country: USA
Also known as: Buck Rogers in the 25th Century: Awakening (new syndication title)
Description: An Astronaut is put into suspended animation only to wake up 5 centuries later.
The future Earth is under attack by alien invaders and he must become a hero!
Buck Rogers pilot of the U.S. air force of the XX century – gets into an accident during a flight on the space Shuttle. His body is frozen for five hundred years. In 2491 year, the people of the future find the Shuttle Rogers and return the pilot to life.
The hero learns that the Earth has undergone a world war and still hardly struggling for survival. He joined the ranks of the Defense of the Earth and begins to fight with many enemies in the familiar role of a fighter pilot. Help Navigator Wilma Deering, the object of sympathy Tank, and a comic character robot Tweaks. The main enemies of the Tank and his team are space Horde General Kane and Princess Ardala.
Screenshots
Download