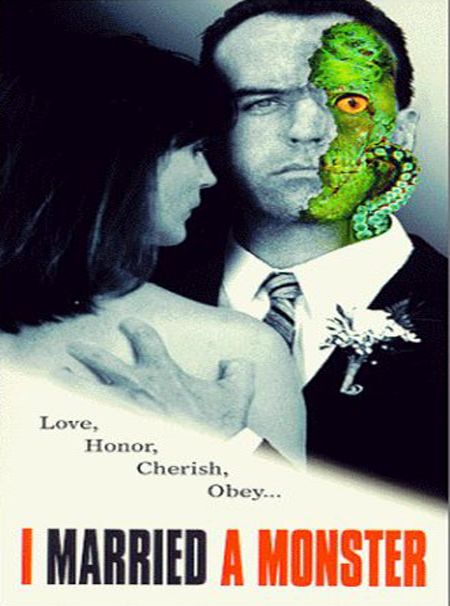 Year: 1998
Duration: 01:29:40
Directed by: Nancy Malone
Actors: Richard Burgi, Susan Walters, Tim Ryan
Language: English
Country: USA
Also known as: Alien Nightmare (Germany)
Description: Nick takes his dog for a walk in the wood on the night before his wedding to Kelly and is abducted by aliens.
But he is on the church on time the next day…
During their honeymoon, Kelly starts to notice her husband is acting strangely.
He turned a from guy that only wanted to go out drinking with their friends to a very focused husband that wants to have a baby as soon as possible.
Only when all of Nick's friends transform as well does Kelly realize that they are the hosts for an alien invasion.
Remake of the 1958 sci-fi cult classic I Married a Monster from Outer Space.
"Charming Kelly Drummond overjoyed . Her lover , Nick Farrell, made ​​her an offer . But Kelly suddenly notices that her future husband is a little strange . He suddenly hated dogs and was afraid of water. His movements are now accompanied by suspicious creaking .
And one would not pay attention to it , if not friends Nick , which if agreed , gradually becoming virtually twinned beloved spouse. And Kelly offers stunning true. Nick, her friend still at school , in fact – a terrible alien monster belonging to a race of aliens seeking a new home in the universe."
Screenshots:
Download: