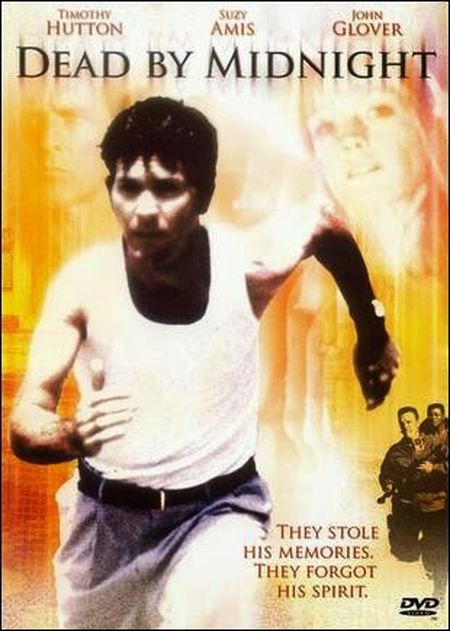 Year: 1997
Duration: 01:25:52
Directed by: Jim McBride
Actors: Timothy Hutton, Suzy Amis, John Glover
Language: English
Country: USA
Also known as: L'homme de minuit (France) | Tiempo límite (Spain)
Description: John Larkin is a sucessful family man that always felt something as no quite right.
When one night he is taken from his home to a strange laboratory he realizes his intuition was right.
He escapes to discover that his own wife was a scientist in a top secret government program that studies his life.
He becomes a fugitive searching for the truth… that he has been in a long coma and was turned into an android.
"
A very fun made-for-TV science fiction thriller. Timothy Hutton plays a man whose life unravels after he finds out that he's part computer/machine…he escapes from the laboratory but is ruthlessly hunted by his creators. Max Wright (the dad from ALF) plays the genius scientist who made him and, in a very campy performance, the wonderful John Glover plays the villain who will stop at nothing to capture him. Additionally, the extremely attractive Suzy Amis is on hand to play the only woman that can help. An entertaining romp through familiar sci-fi territory.
"
Screenshots
Download