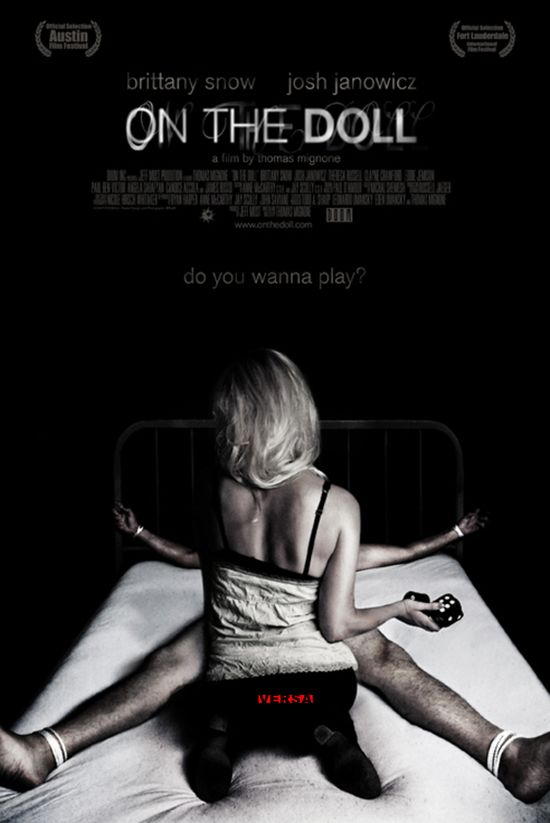 Year: 2007

Duration: 01:41:59
Directed by: Thomas Mignone
Actors: Brittany Snow, Josh Janowicz, Clayne Crawford, Shanna Collins
Language: English
Country: USA
Also known as: 
Description:  History of the victims of child abuse and the impact on their next living.
Review: Violence against children has always been a huge public response. The urgency of this problem today or flatly denied, or accepted by people, but the situation does not change for the better. Thomas Mignone, one of those who recognized the problem and took the responsibility to promote it to the masses.
From the first frame of the movie inspires us disgust, which is achieved not only psychological, but also visual means. Dim picture immediately prepared to ensure that nothing good can not wait, and on the third minute decaying corpse chick as it confirms it. Rotting, gradual decomposition, followed by a terrible stench, here's how you can describe the life of the main characters, all of them chicks that have fallen from the tree, not having time to really opera.
The film On the Doll is the concentration decay, human vices, making implausible plot, but without which there would be no such effect. The main characters of dolls, which Mignone demonstrates how committed violence, as later broken life and how to live characters.
Screenshots:
Download: