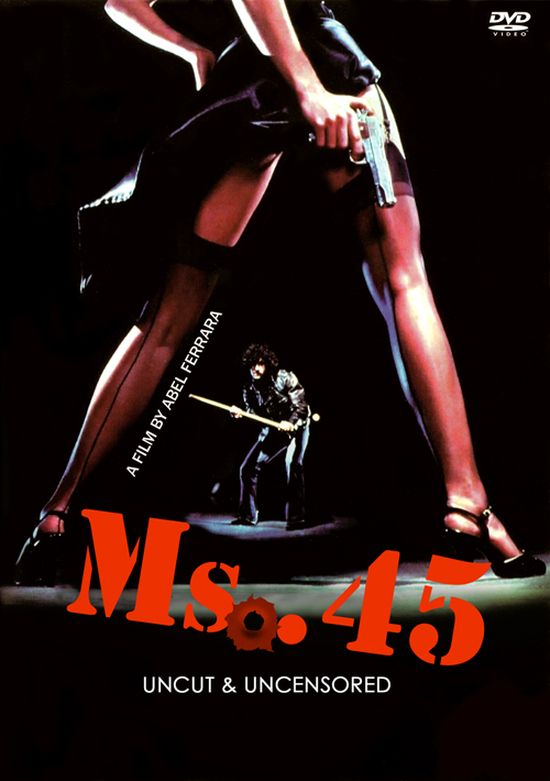 Year: 1976
Duration: 01:17:38
Directed by: Abel Ferrara
Actors: Zoë Lund(Tamerlis), Albert Sinkys, Darlene Stuto, Helen McGara, Nike Zachmanoglou, Abel Ferrara
Language: English
Country: USA
Also known as: Angel of Vengeance, Die Frau mit der 45er Magnum, L'ange de la vengeance, Ángel de venganza, Sedução E Vingança
Description: Main heroine named Tana, beautiful and mute girl from New York, becomes the victim of a rapist. Once, when she was returning home from work, her brutally raped a stranger in a mask. And wild nightmare did not end: barely recovered from the shock and get home, the girl was raped in a second time. But this time the abuser didn't get away from revenge: Tana killed the bastard and smashed his head! With taste of murder and armed with a gun 45-caliber, the heroine embarks on a sinister, bloody revenge raid agains men who payed attention on her!
Review: The plot of Ms. 45 is based on the appearance of a secondary style 'noir', referred to as "neo-noir". In general, such a craze in the cinema, you can bind to the two political events, namely, the resignation of Richard Nixon and the Vietnam War. Depression and sadness touched the film industry of the state.
Motion picture can not be called prolonged. Constantly changing environment does not give the viewer a reason to be bored. New characters, new situations are all very dynamic. The main heroine of the film-mute girl. This allegory draws attention to the fact that Tanya has something to say, but it is elementary 'hands are tied. "Is a common fact of life, is not it?
And in the end, the film deserves attention if only because that gives an insight into the life of the 80-ies. Look at the way people live, on the streets of New York, the fashion heroines. This is also an era, like no other, perfect in itself, this era eighty!
Screenshots:
Download: