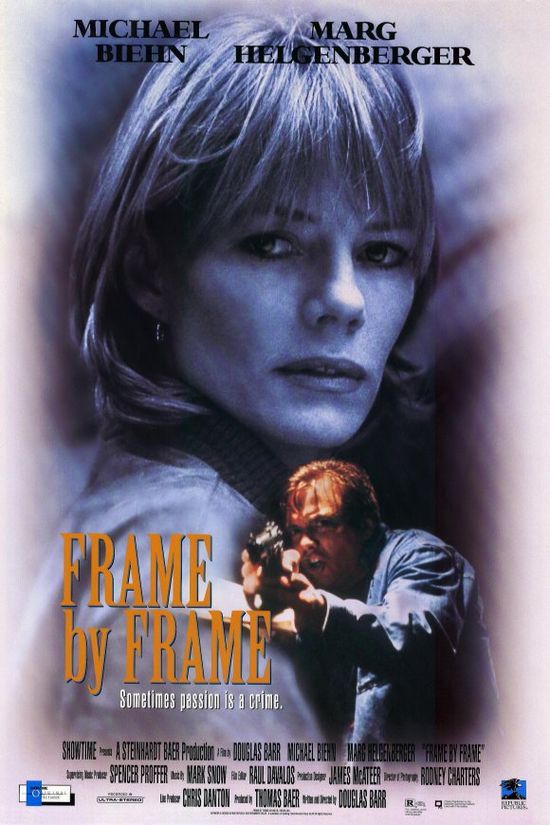 Year: 1996
Duration: 01:33:01
Directed by: Douglas Barr
Actors:  Michael Biehn, Marg Helgenberger, Ron White
Language: English
Country: USA
Also known as: Armadilha Mortífera, Colère froide, Conspiración para matar, Frame by Frame, Halálos talány, Im Würgegriff der Yakuza-Killer, O grifos tou thanatou, Un enigma per Rose, Zamrseni dokazi
Description: During a shootout with a gang of racketeers Vietnamese Detective Rose Ekberg and his partner Stash Horak shot son of crime boss Tony Tam. Father of the killed man vowed to revenge, and soon Horak's pregnant wife was brutally murdered.
But the police investigation found that Tam had an alibi, and one of the colleagues at work, disliked Rose, found that Ekberg and Horak are having an affair. Rose becomes the prime suspect in the murder. Barely escaped arrest and knowing that time is working against her, she is making its own investigation and discovers  a victim of the treacherous betrayal.
But in order to clear herself of suspicion, she must establish the identity and motives of the true killer.
Review: What distinguishes the good from the bad cop? Perhaps the ability to do a good job, regardless of external circumstances, regardless of the feelings and emotions, resisting stereotypes.
This is how our heroine lives, attractive, still quite young, in the past, a happy wife and mother. And what now? Her husband could not stand living with a cop gone, started another family. Even his beloved daughter, despite the mother's attachment to make the decision to live with his father – because my mother has been working, she was not to raising a little girl. It remains to be consoled only official duties. Benefit there is always faithful companion, 4 years, shoulder to shoulder, and the bullets in an ambush, fast food for lunch, breakfast coffee in a paper cup.
But, at least in his partner's all right with his family, his wife – almost best friend, besides, they are expecting a baby, though, and the future life prospects see very vague – it's hard to be a family of police.
And then, one day, this fragile idyll is destroyed. Find his pregnant wife's legs hanging in his bedroom, with a broken head – it's not an easy test. Well that is true workmate always nearby – sympathize and console.
However, falling suddenly surging emotions, she workmate was not ready for such a turn – so many years to be friends, and suddenly everything changed in a moment, is not easy to make a choice, especially when you get used to being alone.
But still it is necessary to find the killer of his wife.
How can you keep calm?
Word for word, pop and various details in the mysterious – the fingerprints, the body of an informant, the general in your closet find the murder weapon. And long-standing conflict with a colleague does not haunted.
So much rested on the shoulders of a fragile woman – how to get out of this complicated situation, to save himself, not to be mistaken in the conclusion, not to let emotions get the better? Do not let personal and work blend into one?
The main thing is to solve the riddle, because it is this and should do a good cop.
The film is quite possible to watch with interest. Too much can be expected, perhaps we would have to add the dynamics and effectiveness, more like the next series of CSI or Miami Vice. But for its time, still not bad.
Screenshots:
Download: