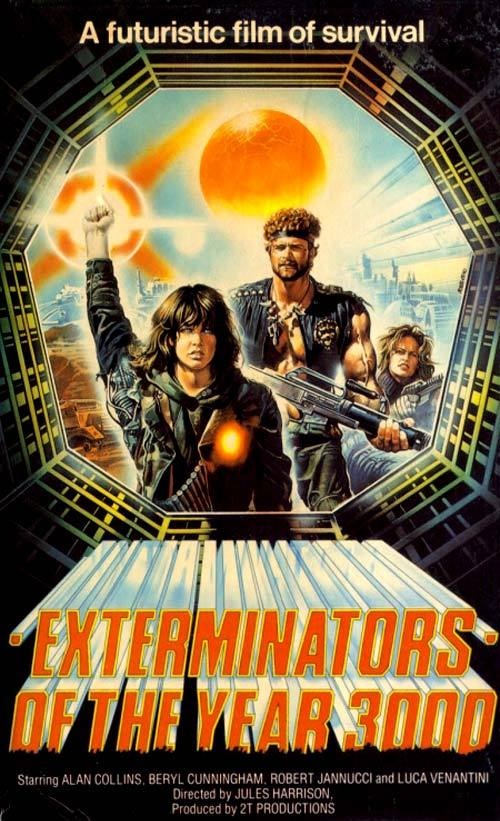 Year: 1983
Duration: 01:23:44
Directed by: Giuliano Carnimeo
Actors: Robert Iannucci, Alicia Moro, Luciano Pigozzi
Language: English
Country: Italy | Spain
Also known as: Gli sterminatori dell'anno 3000 (Italy; original title)
Description: In the year 3000, the Earth is a desert. A few survivors of the nuclear war live in hiding in underground caves while the surface is controlled by savage gangs riding heavy armed vehicles.
Water is the most precious thing and the survivors are running very low on their supplies. They must send out a new team to the well they have encountered after the last one did not return.
Timmy goes out with the new team hoping to find his father that went before him. But he will find himself all alone… until a stranger by the name of Alien show up and helps him. From director of the movie Rat Man
Review of the film Exterminators of the Year 3000:
In the distant post-apocalyptic future, the main value for the people is water. It is small and it is difficult to get, and people without this resource can not exist. Because water plays out battle between good and bad guys.
Screenshots:
Download: