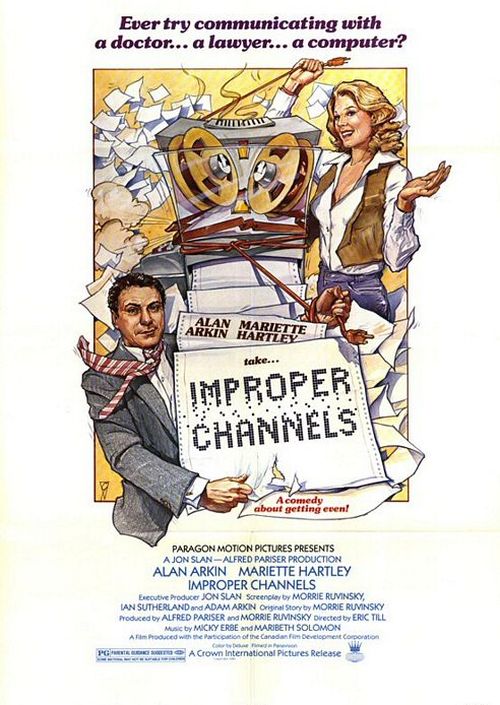 Year: 1981
Duration: 01:31:37
Directed by: Eric Till
Actors: Alan Arkin, Mariette Hartley, Monica Parker
Language: English
Country:  Canada

Also known as: Moyens détournés, Cara mamma, caro papà, Papa haut auf den Putz

Description: A couple fights for justice to get their injured daughter out of a foster care center.
Arkin portrays Jeff Martley, an up-and-coming architect, whose life has taken some wrong turns lately. His marriage is in the throes of separation, a government record search uncovers a prior arrest for indecent exposure (a college prank) and an over-zealous social worker falsely accuses him of child abuse. As each piece of "background information" is added to his file in the government's computers his problems are compounded, including possible loss of custody of his daughter and suspension from his job.
Overcome by life's complications, Martley realizes there is only one way out. He must get control of his "records.
Screenshots
Download