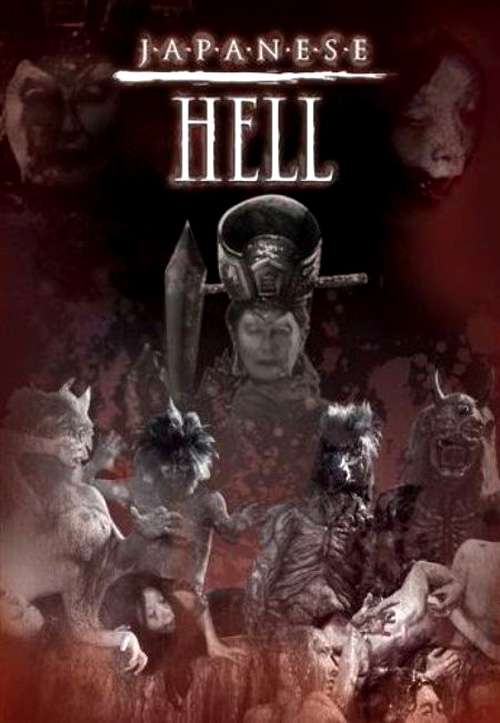 Year: 1999
Duration: 01:41:02
Directed by: Teruo Ishii
Actors:  Mutsumi Fujita, Hisayoshi Hirayama, Yôko Satomi
Language: Japanese (English Subtitles)

Country: Japan

Also known as: Jigoku; Japanese Hell
Description: The film centers on a man who one day has to answer for his love to the death. The first part of the film is a drama in which the main character can not survive, and that he had become an unwilling participant in a car accident that killed a man. In this world, he has unrequited love for a young poor girl. The second part of the film takes place in Hell, where he meets with the same characters. Filmed by Teruo Ishii, the maker of Inferno of Torture and Orgies of Edo

Review: Japanese film ever could give a head start to the strangeness of the cinema of any other country. Probably one Shiney Tsukamoto (Shinya Tsukamoto) and his "Tetsuo" is enough, but in the 20s years – became a classic avant Teynosuke Kinugasa (Teinosuke Kinugasa), not less famous Hiroshi Teshigahara (Hiroshi Teshigahara), and even cruel, and often provocative Shogey Imamura (Shohei Imamura) (I speak not only of the "Legend of Narayame"). And if it does not delve into the inveterate underground vanguard.
"Hell" (or "Wheel", which corresponds more to the symbolism, but not quite the ambiance) Nobuo Nakagawa (Nobuo Nakagawa) is not as noticeable masterpiece of Japanese cinema, but it is a worthy representative of the "strange". You can even, no doubt, think of it category, where it had been "the most bizarre" … for example, "The strangest film adaptation of" The Divine Comedy "by Dante Alighieri."
In fact, in the credits of Dante does not say anything, but to deny us – stupid. Although the first half of the film and more expanded from literary primordial – a story of anguish the young man who was a witness and participant in part accidental murder (hit by a car drunk yakuza), second half: in fact, hell. With its terms, torture, demons and sinners.
I myself looked about 5-film version of "comedy …" is probably the film Naboo most similar to early Italian adaptation (1911go year), but I can say with confidence, take their version of Mario Bava – that was with her had to be compared. Since hell style, and the style is spetsefekty Italian masters of horror at the time. Is that the installation is markedly different.
Actually, the film is not perfect, that you could put him 10tku but so kind, down 9-also can not deliver. So that:
Screenshots:
Download: