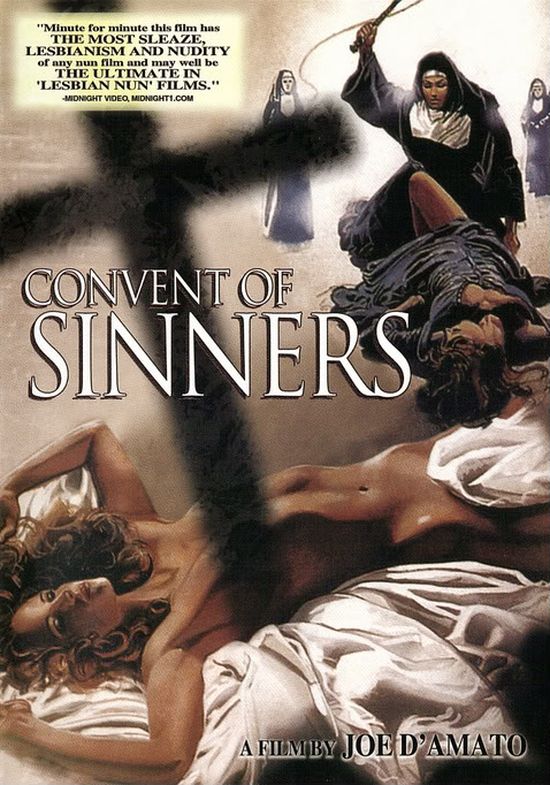 Year: 1986
Duration: 01:31:15
Directed by: Joe D'Amato
Actors: Eva Grimaldi, Karin Well, Gabriele Gori, Jessica Moore, Maria Pia Parisi
Language: English
Country: Italy
Also known as: La monaca del peccato, Gresna nuna, Kloster der 1000 Todsünden, Una monja en pecado
Description: This is one late Joe D'Amato nunsploitation which came out in the late 80's, 7 years after his first appearance in the nunsploitation movie genre with Images in a Convent. Although this one is quite better and more sophisticated in it's beauty and lesbianism, a great nunsploitation flick for the beginner and the already fan of the genre. Enjoy!
Convent with its orders and regulations. Orders are very tough, prioress are real beasts – any violation – immediately punished. And in this situation, a newcomer, is accused of possessed to the devil.
Review: Take this film just for the sake of Eva Grimaldi () – very nice to me actress. So this is the Eva plays the main role of a girl who arrived in the monastery. Female monastery with their orders and regulations. Orders of tough prioress those still beast – any violation immediately punished. In this situation, a novice (her, by the way, call Suzanne) and accused possessed by the devil.
Dawn of Italian horror has not bypassed many of the themes – that's got nuns. And that – the monastery is the scene for a horror fits perfectly: an enclosed space, vivid characters you can think of – plus plaque mystics always appropriate. "Convent Of Sinners" – dare I call the best film on the subject. Joe D'Amato, who had made a career for a lot of trash managed to please a good movie.
Screenshots:
Download: