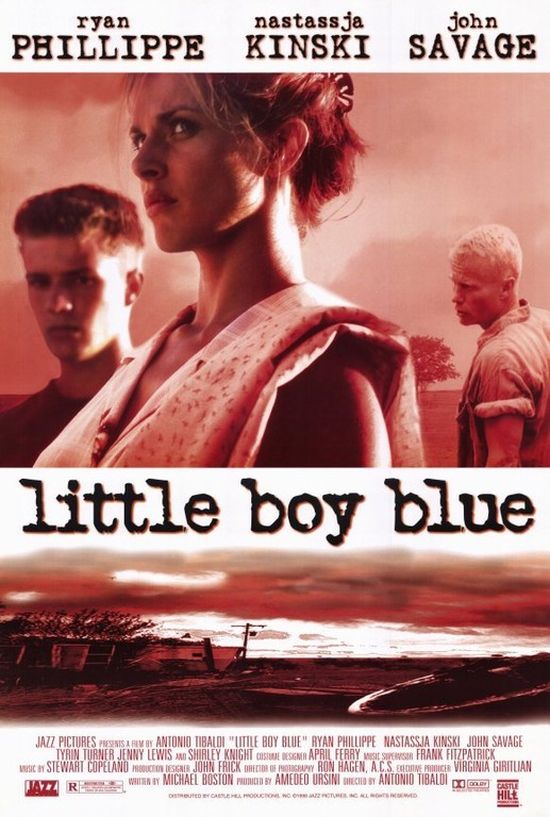 Year: 1997
Duration: 01:36:49
Directed by: Antonio Tibaldi
Actors: Ryan Phillippe, Nastassja Kinski, John Savage, Shirley Knight
Language: English
Country: USA
Also known as: Wait Till Dawn, O Segredo do Silêncio, Little Boy blue – Warte, bis es dunkel ist
Description: Texas. A dark story about Jimmy West (famous american actor Ryan Phillippe who played in the Cruel Intentions (1999)), a young boy who struggles to remain normal in the middle of a serious family dysfunction. His father, Ray, a crazy Vietnam veteran, he terrorizes the two younger children, Mike and Mark, his wife, Kate (Nastassja Kinski – Moon in the Gutter), and sometimes forces Jimmy and Kate to have sex at gunpoint. Jimmy's girlfriend Tracy going to move to go to school, Jimmy would go with her, but he is afraid to leave his mother and siblings without protection.
Review: For starters, that such films as Little Boy Blue should even need to watch to understand how to live in this world. For someone to yell at a child there is a limit of possible punishment, but for someone to put the muzzle of the gun to his head is not enough to simply show who is in the family of the chief.
The picture tells the story of a veteran of the Vietnam War. He has a strange package "below", a closet full of boxes with unknown contents and book the bad boy. Why does he keep it all and where it all came from nobody knows. He has a wife and three sons and three sons-and-whether you? In this film you will see how the monster might be a person who in appearance is like it is normal, except for rare obscure tricks.
I can not say that any of the actors played the role brilliantly. Here I have been evaluated exactly realistic game, as if I was watching the story of a family. I found it very interesting movies that could easily be described as a documentary. After all, is not necessary that the film was based on real events, it is enough to know what is happening here in front of you a picture that shows you how it happens. Yes, it's disgusting! Yes, it's scary! Yes, this is normal! Yes, these films need people to think not just about flying superheroes!

Screenshots:
Download: