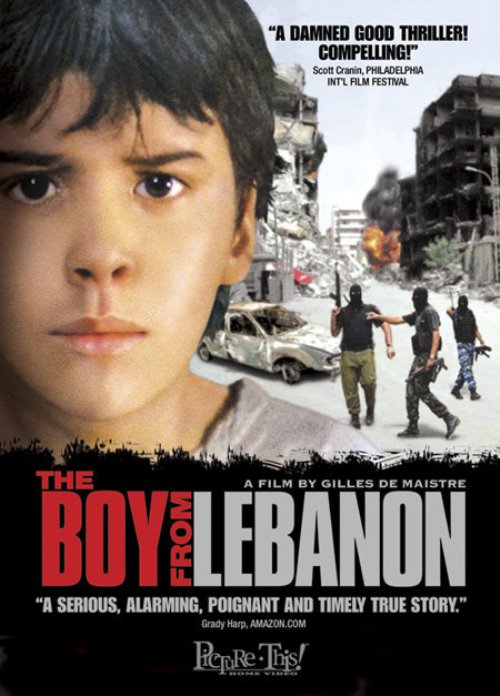 Year: 1994
Duration: 01:27:30
Directed by: Gilles de Maistre
Actors: Tewfik Jallab, Younesse Boudache, Salah Teskouk, Fatiha Cheriguene
Language: French (English subs)

Country: France

Also known as: The Boy from Lebanon, Gyilkos gyermek, Entrenando para matar: La historia de un niño
Description: Terrorist military camp "Army of God" in Lebanon is gaining some boys 10-12 years for the preparation of terrorist attacks in Europe. The best of them is Dzhilyal, who was sent to the French capital, where he has become a key element in the implementation of the attack.
Meanwhile in Paris lives contemporary Dzhilyalya, boy Karim, who walks late, dating his 16-year-old girl, and lives the life of a drug addict "advanced" European teenager. Such different fates guys meet. A few days Dzhilyal, never had any friends, and Karim, a new friend who at first seems ridiculous, become friends. But the day came when Dzhilyalyu need to implement their "mission" for which he is in Paris …
Review: Islamists buys eleven orphan Jalal guardians to send it to a special training camp to prepare for the implementation of some important mission to fight "infidels." There's six boys strengthen physically, psychologically crushed, the fruit of hatred and trained to kill …
Passed all the tests, the best of the best marksmen Jalal placed in a house with another boy – Camille, in which he should be reincarnated for the duration of future combat operations.

Screenshots:
Download: