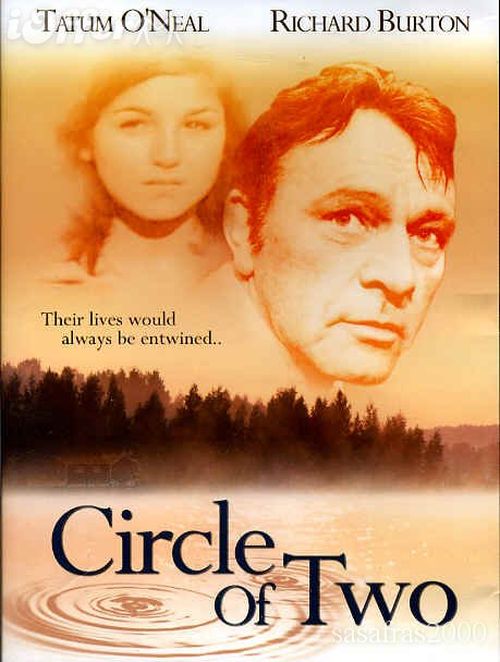 Year: 1981
Duration: 01:38:31
Directed by: Jules Dassin
Actors: Tatum O'Neal, Norma Dell'Agnese and Donann Cavin
Language: English
Country: Canada
Also known as: Összeesküvők, 2 Herzen voller Liebe, Círculo de dos, Ich dwoje, Les ages du coeur, Obsession, Quei due, Suhde, Sta 16 gnorisa ton erota
Description: In 1980, on one of the rare occasions that he returned from exile in Europe to work in North America, Jules Dassin (director of such films as NIGHT AND THE CITY, TOPKAPI and NEVER ON A SUNDAY) made CIRCLE OF TWO. He shot the movie in and around Toronto with a largely Canadian crew.
At first glance, the film's plot is trite. Ashley sixty, Sarah fifteen. She – a young schoolgirl who in his spare time writing short stories, he is – in the past a successful artist who has lost the ability to create. They meet in a dark cinema hall after watching the film for adults. Then again, fate pushes them into a cafe where, talking, they realize that they are interested in each other.
Young Sarah is lost inspiration for Ashley, making him laugh again, it awakens a desire to paint again. Ashley understands the impossibility of their union, but the feelings prevail, and he can not resist.
It seems to be clear from the outset that nothing good this story is not over, but the film still fascinates, tightens and does not let go until the end.
The film "Circle of Two" is very touching, it's very atmospheric. Go to the main characters from the beginning imbued with sympathy. First love that is born in the soul of a young girl shows a very shrill and lyrically.
It is clear that the actress Tatum O'Neal, not first-tier (despite the fact that she was the winner of an Oscar for her role in children's «Paper moon»). However, her acting in this film is very convincing. In the beginning she is charming, sweet and funny. As the story of her game takes on a truly dramatic paint … it unconditionally believe her infinitely sympathize. Maybe it's not in the least because it is close in age is ahead of his on-screen character and her near and dear to her feelings.
Richard Burton in the role of the artist Ashley Sainclair created a truly profound tragic image.
Soundtrack quite incomparable.
Screenshots:
Download: