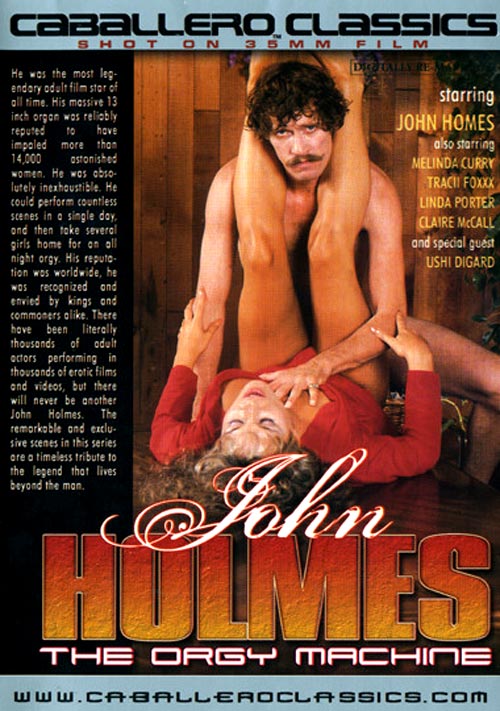 Year: 1972
Duration: 01:02:00
Directed by: 
Actors:  Jan Davis, Pete Dawson, Uschi Digard
Language: English
Country: USA
Also known as: John Holmes Caballero Classic Series Volume Four
Description of Orgy Machine movie: "Mad scientist, Verner Von Sperm creates the ultimate weapon: The Orgy Machine! With it he can focus on anyone in the world and drive them mad with lust, filling them with such desire for constant sex that they lose control. With thousands of victims in his control like this, he could make a fortune having countries pay him to let their important officials return to a normal life by turning off his orgy machine and releasing them from its clutches.But they didn't count on superagent John Holmes and his own secret weapon of mass pleasure." –  http://www.passionshop.com/John-H-Orgy-Machine-Caballero-Classics.html
The above description can be found on any number of sites trying to sell you this gem, but these people are just talking up the film, wanting to sell it. Truth is, the orgy machine itself resembles a telescope with a thingy on the top and some surplus WW2 radioes. "The world" consists some apartment buildings and if Johnny boy is a "superagent", I know why the USA couldn't find any weapons of mass destruction in Iraq! We are all doomed to a life of wanton lust and sex!
Also, there is a bit of bisexual play (fmm) towards the end of this epic (and no – it does not involve Mr. Holmes).
Screenshots:
Download: