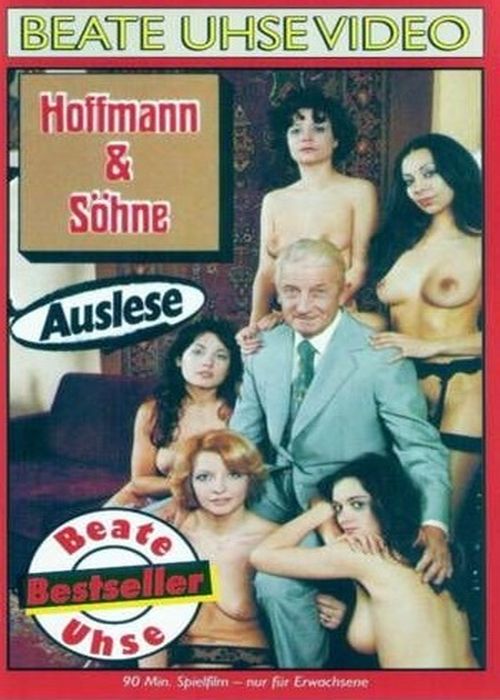 Year: 1983
Duration: 01:15:00
Directed by: Alan Vydra
Actors: Candy Dallas, Robert Le Ray, Susan Rosebush
Language: German

Country: West Germany

Also known as: Hoffmann & Söhne, A Senha do Gozo, La nipote preferita dal nonno
Description:  Women who enter into the Pleasure Shop that is owned by Hoffman and his sons have the time of their lives.

You surely know the story of the Hoffmann drops. This movie is another Hoffmann. Mr. Hoffmann has four handsome sons, and he is the owner of a thriving bookstore. But Mr. Hoffman does not just sell books. If a customer "I want a novel, I feel so lonely," she says to him is invited into the back room and well served by the chef there. At peak times, it may well happen that Mr. Hoffmann with the onslaught of female customers is not only ready, but he has his four sons, their stability is always reliable.
, Hoffmann and Sons ", a film about the most exciting bookstore in the world The good reputation of Hoffmann and sons is of course known everywhere, and soon the business is conducted almost exclusively in the back room.
Lonely, unsatisfied, beautiful women and girls found in Hoffmann and sons to fulfill their sexual desires. , Hoffmann and Sons ", a film about the coolest bookstore in the world, beautiful women, young girls and four men to whom the welfare of the customers above all else.
Screenshots:
Download: