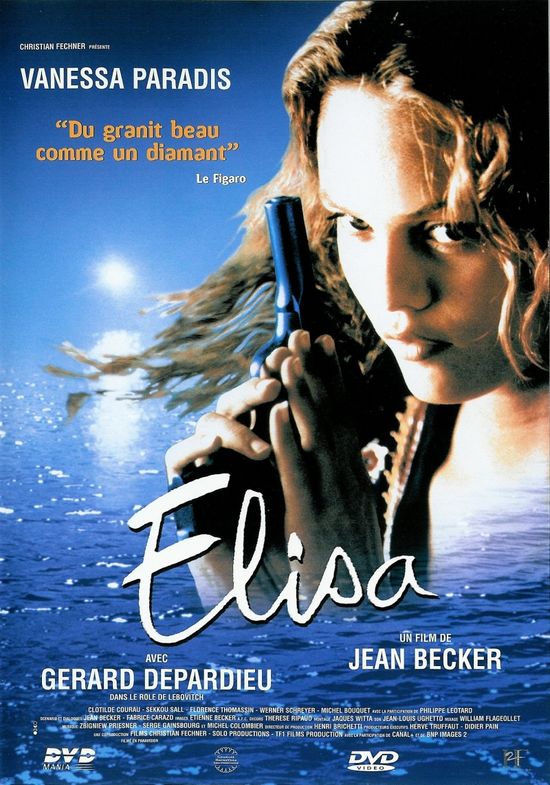 Year: 1995
Duration: 01:49:49
Directed by: Jean Becker
Actors: Vanessa Paradis, Gérard Depardieu and Clotilde Courau
Language: French | English Subtites

Country: France

Also known as: Eliza, Elisa de Jean Becker, Элиза
Description:
The film is dedicated to Serge Gainsbourg – a controversial personality, but undeniably talented and extraordinary, who left their mark in various fields of art.
The composition Gainsbourg «Elisa» we hear repeatedly – on the old record, the piano, during the end credits, in fact it holds in itself the whole plot of the movie, any significant action takes place around it.
I really wanted to see the young parade, which I did not like in appearance. Although very nice to me many French actress Sophie Marceau and Marion Cotillard at the present standards of female beauty. Was hoping that this film will change my impression about Vanessa (White Wedding). But in general, no, opinion preserved, this beauty, I do not see it, but here it shows a lot, including three naked.
More than an hour moving picture is pretty boring, but with the advent Depardieu all transformed. All of them. He is a great master of his game and just catches the screen. Even Paradis in a duet with him getting better and the last 30 minutes of the film are all the time spent viewing.
On the downside, I would have took quite a lot of nudity, although given the dramatic nature of what is happening, this certainly makes sense.
Screenshots:
Download: