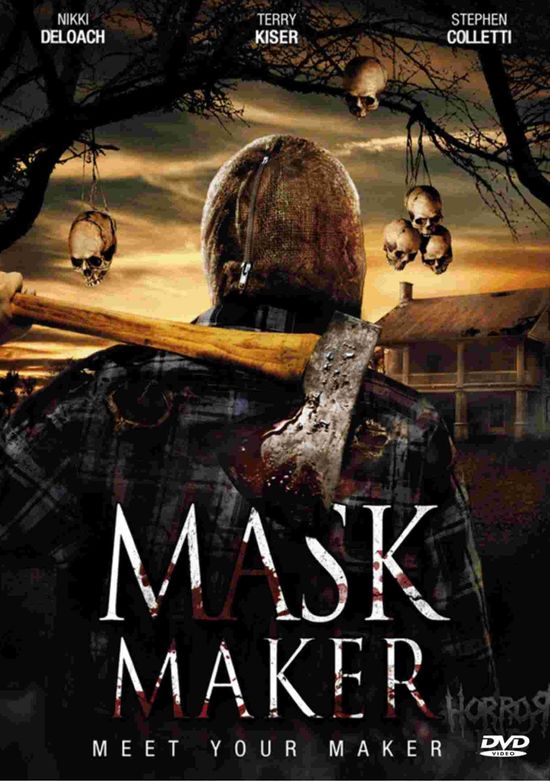 Year: 2010
Duration: 01:29:54
Directed by: Griff Furst (as G.E. Furst)
Actors: Nikki Deloach, Stephen Colletti, Anabella Casanova
Language: English
Country: USA
Also known as: Mask Maker
Description: A deformed boy sees his mother being murdered.
She had kept him hidden from townsfolk and he remains like that.
But when a young couple comes to buy the house that has been his domain!
"Masquerade", or "master of masks" — a low-budget slasher with not beaten to the plot.
Of course lately horror movies even with a good budget and a good cast member get very weak. And all because nothing new can come up with is nothing original. Here in this picture is nothing new I saw. A young couple buys an abandoned mansion, he has a bad reputation, but they were never told. As it turns out, there lived a witch and her seriously ill son, who was killed there. But they later find out, throw a party, get some spear, thus awakening the son, and he with them begins to remove persons in General, full of "nonsense".
All this is seasoned with stupid actors and terrifying special effects, making this film is similar to banal Amateur horror film. And if the beginning of the film, you can do the writers and creators, here's a further turn of events makes you regret that you started watching this movie, but the ending completely killed their stupidity.
Fans of quality horror and thrillers, such as "Halloween" or "Friday the 13th", the film is unlikely to have the taste. Well and so, who loves all the horrors in a row, you might look to Express their opinion about it.
Screenshots
Download