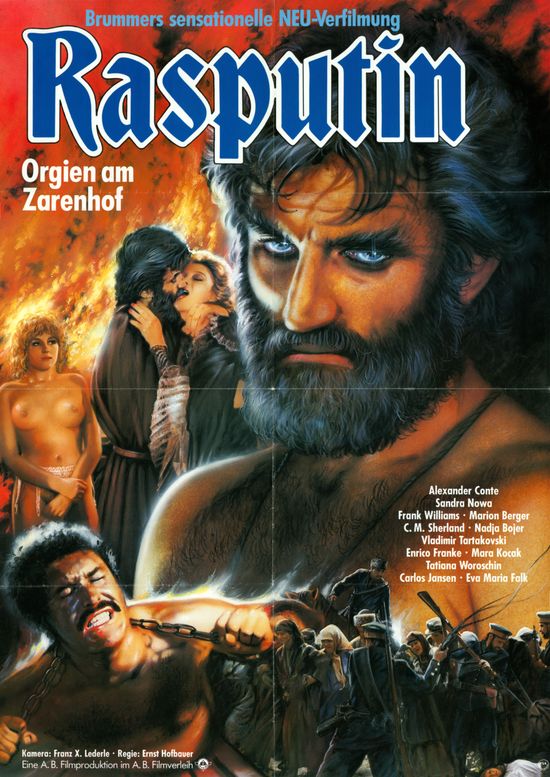 Year: 1984
Duration: 02:05:00
Directed by: Ernst Hofbauer
Actors: Alexander Conte, Uschi Karnat, Marion Berger
Language: German

Country: West Germany

Also known as: Les orgies de Raspoutine | Rasputine | Rasputin: Orgia sta tsarika palatia
Description: Rasputin is irresistible in his manhood, insatiable in his desires.  After his appointment to the court of the Tsar he rushes St. Petersburg into a frenzy of lust. His envious want to destroy him, but he seems to have nine lives, like a cat. It will not succeed to eliminate the demonic Monch.
While the insurgents farmers are slaughtered by the thousands, he gives himself no inhibitions his passionate impulses towards. A eregendes manners from the old Russia, with its zugellosen sensuality, impulsiveness and brutality.
Presented by Duke Video in ungekurzten and uncensored long version.
Screenshots:
Download: