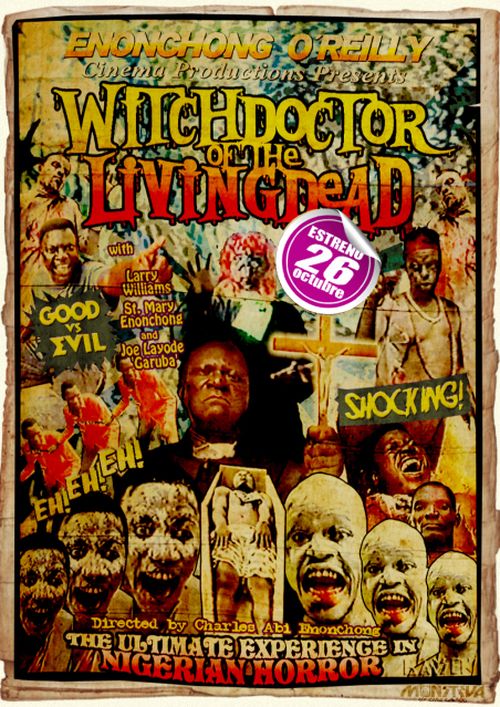 Year: 1985
Duration: 01:20:01
Directed by: Charles Abi Enonchong
Actors: Joe Layode, St. Mary Enonchong, Victor Eriabie
Language: English
Country: Nigeria
Also known as: 
Description: A village is suffering from destroyed crops, ghostly apparitions and unexplained deaths.
They suspect the place has been cursed by and old witch doctor unhappy that the population turned Christian.
The local priest faces him, but the witch doctor makes the dead rise to fight the living!
"The story goes like this: a small, shitty village is being plagued with visions of the dead, destroyed crops, and curious deaths. It seems an evil witch doctor is behind all of this, angry over the village abandoning the religious beliefs of their ancestors. His main rival is the local priest, and some sort of a cop guy… The rivalry builds until the Witchdoctor uses his evil powers to ressurect the dead, and unleashes an army of zombies on the villagers!"
Screenshots
Download