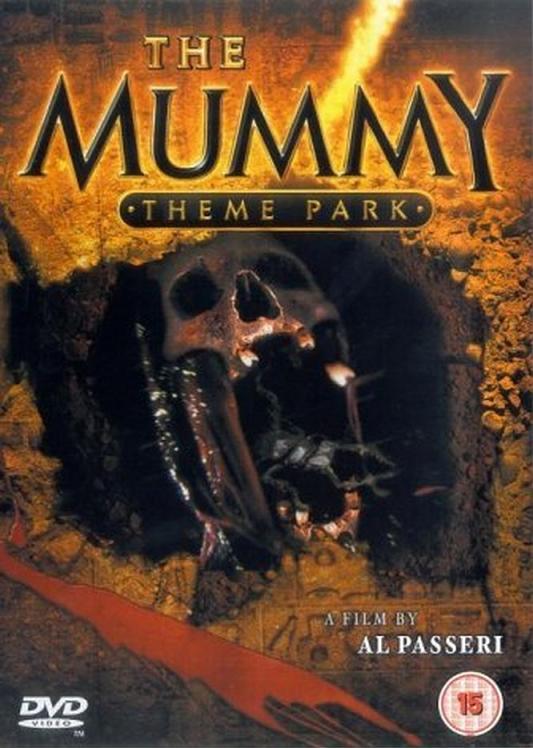 Year: 2000
Duration: 01:26:55
Directed by: Massimiliano Cerchi
Actors: Adam O'Neil, Holly Laningham, Cyrus Elias
Language: English
Country: Italy
Also known as: I moumia: I epithesi (Greece)
Description: An archeological escavation, helped by a small earthquake, reveals the long lost City of the Dead in Egypt.

The Sheik El Sahid decides to build a theme park dedicated to the Ancient Egypt which has as the greatest attraction mechanised speaking mummies.
An american publicist and his assistant go there to create a marketing campaign for it, but soon fin themselve in an perilous adventure as the mummies recover their will and fulfill the curse announced on their tumbs.
Review: OMG, this film is totally awesome.  Everything about it is utterly shocking.  Terrible minature models everywhere.  Highly dubious green screen stuff.  Guards with salad bowls on their heads carrying spears and M16's.  Scantily clad ladies all over the place.
I'm pretty sure there isn't even one single realistic moment in the whole 90 minutes.  Its dubbed, theres a catfight, there are monsters, a little gore and probably the most convincing sheik ever committed to video.  What more do you want from a bad film?
Its just possible that its meant to be a comedy but theres little danger of you splitting your sides laughing at the jokes just the appaling production values.
Seems they only had the cash for about 4 sets but its OK you can use props and signs to make every room and corridor look totally different without any fear of anyone noticing.
Screenshots:
Download: