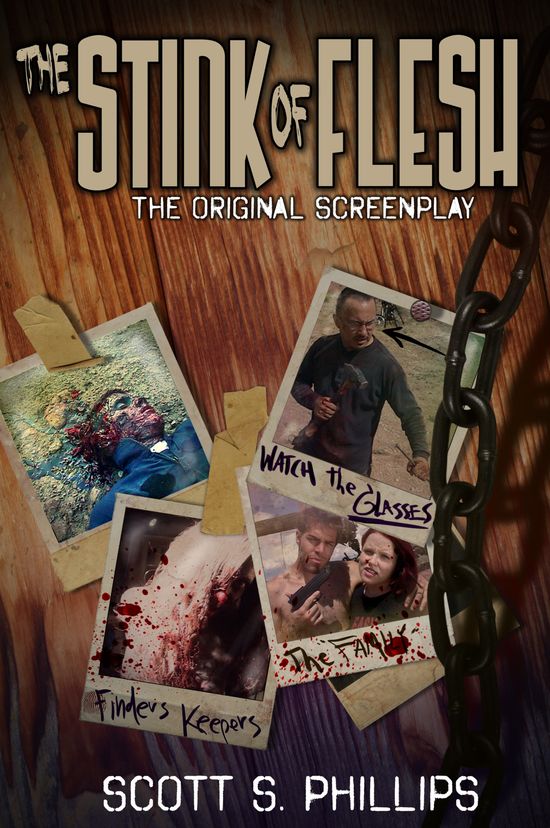 Year: 2005

Duration: 01:22:29
Directed by:  Scott Phillips
Actors:  Kurly Tlapoyawa, Ross Kelly, Diva
Language: English
Country: USA
Also known as: 
Description: Here is a wonderful b-rated zombie flick with your basic zombie apocalypse senerio. There's lots of zombies and crazy survivors plus a bit of tna and gore
Terrible epidemic flooded the earth. Plague named "Zombie" destroys all life on its way. Two nightmarish zombies, Nathan and Dixie, by the smell of the flesh find more and more victims, which would satisfy hunger of wild beasts – he is necrophiliac, but she suffers from rabies uterus .. And it will continue as long as the earth shall be no living soul … Once Nathan steals metol for his beloved predator, but then all of a sudden change. In the house fall wounded soldiers from the division Vega ..
Review: "The Stink of Flesh" – the name intrigued, so decided to see this movie.
Even when the world is caught up in the apocalypse, all thoughts are of love. And what could be more thirst for love, only its diversity, and this proves the characters in the film by slow walking dead.
Unusual, extraordinary, sometimes in a very funny and at the same time easy, cool, cool, sweet and dynamic film about zombies. Recommended to all fans of the genre!
Screenshots:
Download: