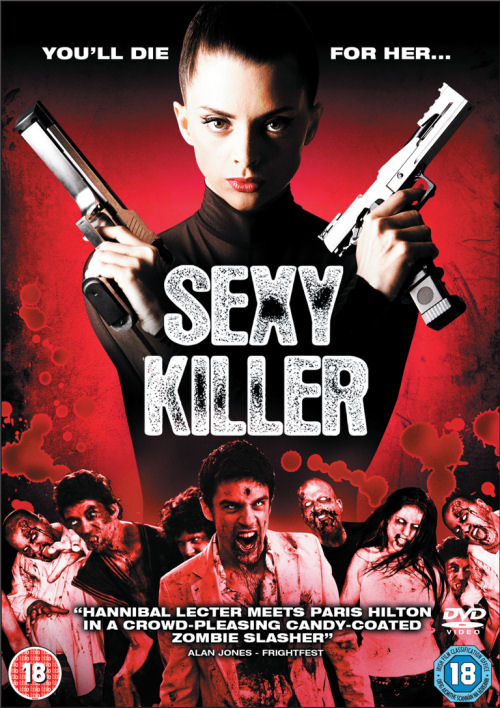 Year: 2008

Duration: 01:00:00
Directed by: Miguel Martí
Actors:  Macarena Gómez, Alejo Sauras and César Camino
Language: Spanish (English subs)

Country: Spain

Also known as: Sexykiller, morirás por ella
Description: Really quite eccentric Spanish exploitation thriller/comedy, with the lovely Macarena Gómez as the eponymous herione, she's the lovely fresh fish from Stuart Gordon's Dagon, but I digress. She plays a psychopathic female killer, who is addicted to murder, and she often breaks the fourth wall to elucidate her crimes. However, she is about to meet her comuppance in a way she never could have anticipated. Fun Eurohorror of the new breed, nicely acted with a wicked sense of humour. Could be categorised under horror, but I think exploitation is closer to the mark.
Review: Directed by Miguel Marti before "Sexy Killer You'll Die for Her" shot two films, having a rating on imdb in three points. It would seem, here it is, a real breakthrough in the works! But no, Miguel missed your chance …
The creators set sights on a very difficult task – to combine the bloody horrors of the maniac and comedy. And to get a hybrid sew even zombies. In the end, everything turned out badly.
The plot of the movie is almost none. The main heroine Barbara at university. Look at this at all forty, twenty-nine of whom fiercely smoked and drank. For me as a surprise that the Macarena Gomez at the time the film was only 30 years old. In general, the task of making the heroine of "sexual" make-up failed.
So, Barbara likes to kill people. Kills many, often indiscriminately and without meaning. For some reason, the writer decided to have found the perfect formula for the plot and nothing more is needed. Of course, the film is sometimes just unfunny, sometimes even banal jokes in the style of "Scary Movie." Was borrowed from the same idea with a parody of kinoshtampy
Screenshots:
Download:
Sexy Killer You'll Die for Her