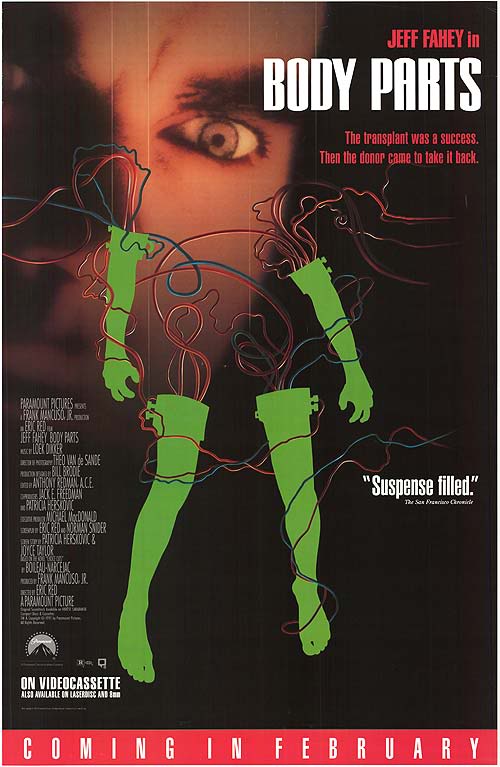 Year: 1991
Duration: 01:28:16
Directed by: Eric Red
Actors: Jeff Fahey, Lindsay Duncan, Kim Delaney, Zakes Mokae and Brad Dourif
Language: English
Country: USA
Also known as: Anatomia de um Assassino, Body Parts – Das Böse ist in mir, Cuerpo maldito, Gyilkos testrész, No Control – Fuori controllo
Description: Bill Krashank – Psychologist – Forensic – gets into a terrible car accident, miraculously still alive, but loses an arm. As a result, complex operation surgeons sew his hand from the the other person.
But soon the hand begins to live his own life, rebelling against the wife of Bill and his children. Driven to despair, Bill tries to find out who was the owner of the hand, but the grisly discovery throws him into the world of unimaginable horror.
Review: I'm a huge fan of Eric Red and I think this is another great underrated movie from him. Sadly it lost some of the more violent moments to the dreaded MPAA to avoid an NC-17 Rating.
Screenshots:
Download: