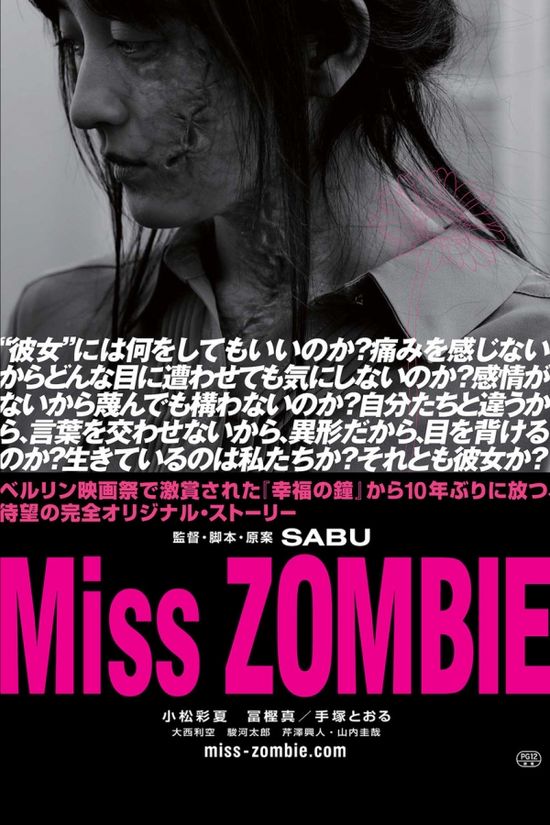 Year: 2013
Duration: 01:25:40
Directed by: SABU (as Sabu)
Actors: Takaya Yamauchi, Ayaka Komatsu, Makoto Togashi
Language: Japanese | English subtitles
Country: Japan
Also known as: –
Description: A family hires a zombie to work as their maid.
But she soon starts to affect the day to day lives of the family members.
The community around them uses the zombie for all kind of violent acts just for fun.
And, in the meanwhile, her memories from when she was alive start to return.
"After a virus infection, turning some people into zombies, in society there is a new layer of people. Within the layer, the zombies are divided into classes, depending on the aggressiveness. The most peaceful, enterprising people decide to attach to the labor for their own benefit. And here, in the family of doctor that studies the possibility of such integration zombies in the community of people who bring a female zombie…"
Screenshots
Download