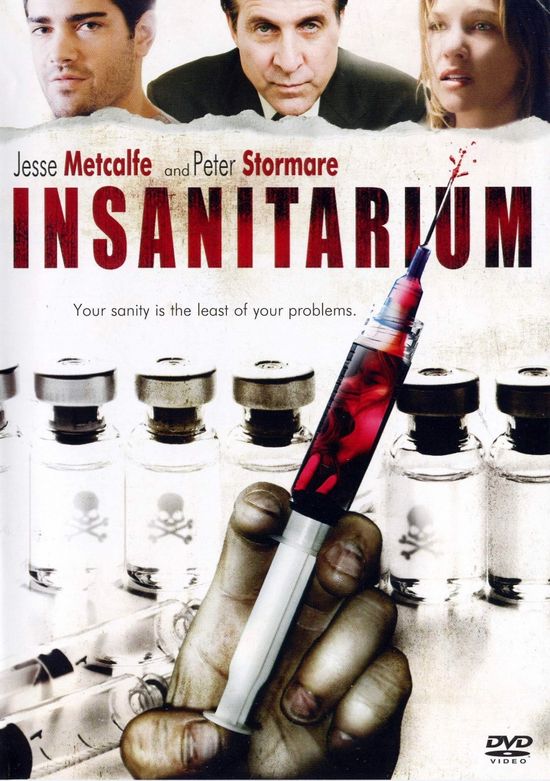 Year: 2008
Duration: 01:25:12
Directed by: Jeff Buhler Actors: Jesse Metcalfe, Kiele Sanchez, Peter Stormare
Language: English | Swedish subtitles
Country: USA
Also known as: Psicópatas (Spain) | L'aliéniste (Canada) | Manicómio Suspeito (Portugal)
Description: To discovered what has happened to his sister, Jack will fake insanity to be commited to the same high security asylum. Once he is inside the insitution he discovers the director is using his pacients as guinea pigs for radical experiments with his own manufactered drugs. These drugs are turning them into cannibals. The combination of extremely violent insane people and an insatiable taste for blood will soon cause mayhem in the insitution.
Review: For a horror film, originally intended for distribution in the video, and is the directorial debut of an unknown Jeff Buehler "devour alive" – ​​a great movie. This, of course, does not put it next to the zombie horror film, George Romero, but with the same new "Day of the Dead" is not shameful. In fact, this movie was never able to scare, and the creators are well aware. They even do not tense, creating otvyazny thrash "horror", which is more like a comedy. Even the original drawing of the main character reminds absurd, and even that with which he encountered in the hospital, in which so wanted to go, and does circus.
First of all, the actors just pleased Peter Stormare as the mad doctor Giannetti. Crazy enough to imagine a situation – in a crowded mental hospital scientist decided to turn patients in whom it is not clear. In fact, the weight they become extremely swift and terrible half-undead, who are torn to pieces, all that comes their way. In this genre has long been dead tired slow-like mummies, and Hollywood now switched to a more rapid action. Bloodied and then gutted monsters simultaneously scare and amuse their unnatural jerky movements and crazy antics.
That's practically fly those 1.5 hours, filled with non-stop violence and madness. Charges against all of the characters is nothing, and somewhere in the middle is even scary to think that the main characters are surrounded by so many crazies and half-dead. Semi-because patients – not classic zombies, victims of a lobotomy and another mega-serum Dr. Giannetti. Krovischi and viscera is more than enough, fans of the genre "trash" in all its forms is not exactly leave indifferent. Personally, I, too, is fun for the soul, but recommend "devour alive" to everyone in any case will not work.
In my opinion – very cheerful horror, all the horrors of which are seen as crazy sense of humor. It is a pity that not all will appreciate.
Fun,gory,and totally over the top horror flick set in a mental institution.Starring Peter Stormare as the facility boss with a few issues of his own.No classic but some good laughs and gore for those so inclined.
Screenshots:
Download: