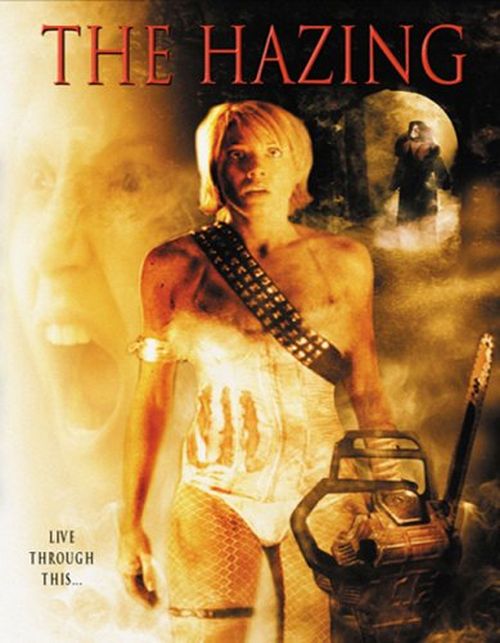 Year: 2004

Duration: 01:26:57
Directed by: Rolfe Kanefsky
Actors: Brad Dourif, Brooke Burke-Charvet, Nectar Rose
Language: English
Country: USA
Also known as: Dead Scared, Jovens Amaldiçoados, El libro del mal, Dead scared – Iniziazione mortale
Description of the Hazing movie: Professor at the University owns the ancient mysterious book that opens with spells door to the other world and lets you gain power over the body of any person.
Thalassa in his house a couple of young people, tasked to steal the book, as a condition for entry into student fellowship, is in the basement of a mountain of corpses and defensively, kill the Professor. They call the police and go, trying to give everything that happened for the accident. The book they take.
The main test of the brotherhood is to spend the night in the big house, where a jealous husband who caught his wife with her lover, had both been killed and hanged himself. The spirit of Professor looking for a book and visit this house. Now all students facing mortal danger, and they begin to die one after the other.
The guys are trying all means to survive, but the problem lies in the fact that they can't trust each other, because not know who is friend and who is just a puppet in the hands of supernatural forces…
Screenshots:
Download: