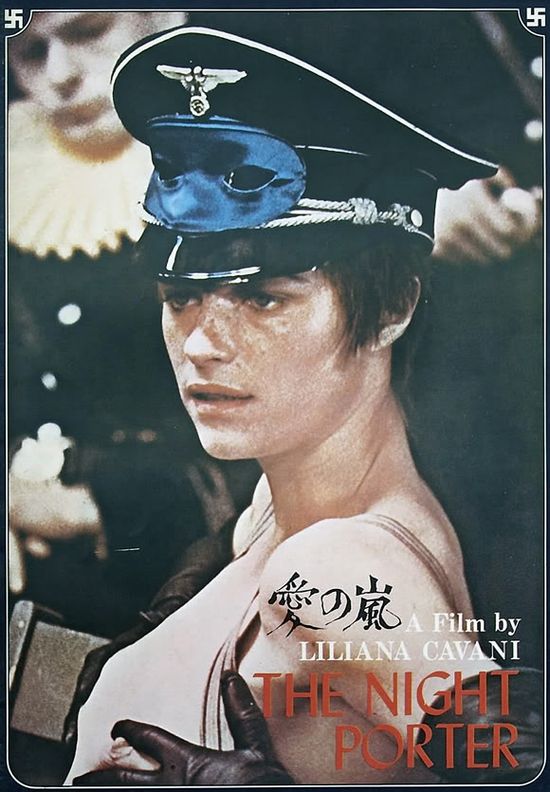 Year: 1974
Duration: 01:57:10
Directed by: Liliana Cavani

Actors: Dirk Bogarde, Charlotte Rampling and Philippe Leroy
Language: English
Country: Italy
Also known as: Il portiere di notte, O Porteiro da Noite, El portero de noche, Nightporter
Description:1957. In Vienna's hotel have met a former Nazi and former concentration camp inmate. Awakened memories of the executioner and the victim kindle between them a strange, unnatural desire, which the analyst would call sadomasochism. Directed by Liliana Cavani, who also filmed Flesh of the Orchid
Review: I do not want to disassemble the movie into parts, analyze the great game of actors, a very nice compliment, unobtrusive and pertinent music, say anything about the director, who has dared to remove it in 70s. I do not want to believe that this is a movie.
From the very first frame I had a strong sense of presence, I was drunk Nazi, watching the dance of Salome, the hotel employee, peep through the keyhole, then I'm all she became despair, longing and tenderness, pervades every frame. Yes, tenderness, I'm not kidding.
Heroes come to life and become real close, the story moved to the background, but the most important were these blows, these touches, from which the heart contracts, so they love – no half-hour sex scenes, with which often guilty of contemporary films, can neither one iota closer to that level.
Screenshots:
Download: