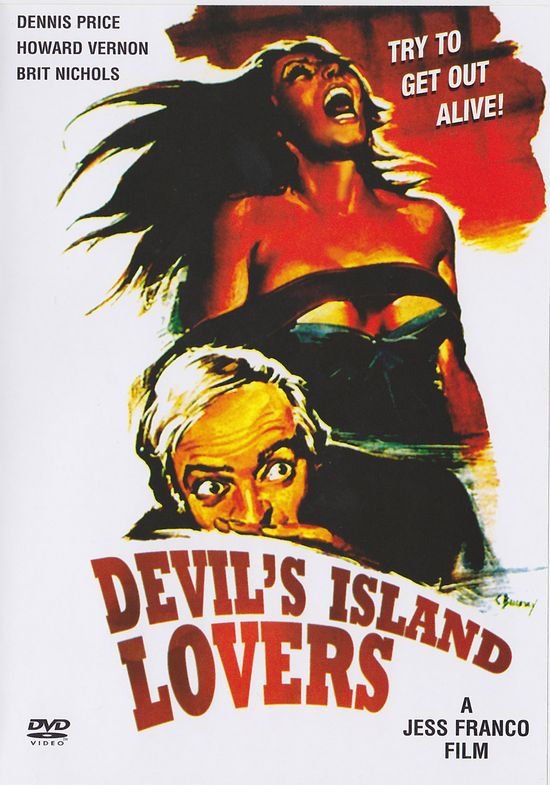 Year: 1974
Duration: 01:17:10 + 00:31:38
Directed by: Jess Franco
Actors: Dennis Price, Andres Resino, Genevieve Delorie, Rosa Palomar, Josyane Gibert, Danielle Godet
Language: Spanish
Country: France | Spain
Also known as: Devil's Island Lovers, Los amantes de la isla del diablo, Violenze erotiche in un carcere femminile, Quartier de femmes
Description: Emilia is not entirely virtuous and say that the young woman persuades the governor of one of the Latin American country, plagued by revolutions in part, forges a false accusation against the two young lovers – Raymond and Beatrice Koblan. It takes some time. Governor on his deathbed. He admits to this atrocity peacefully drink too much lawyer (Dennis Price), failed to protect those young people in court one day and he hurries to the Devil's Island – is there that the local jail. A hapless lovers, meanwhile, are preparing an escape from the island.
Classic Jess Franco at its best. Probably one of the first films of the genre WIP (Women In Prison – Women Behind Bars). Although it is not clear WIP – not for nothing in the "genre" of the number word "drama."
In the role of a lawyer drinking – drinking Dennis Price. In the role of managing a prison – a demonic Howard Vernon. Somewhere in the episode runs Lina Romeo – but where exactly, I did not see.
The budget is small, but sometimes it's just the film at hand. For example, due to lack of scenery, the stage of the court removed from the bottom up and looks extremely stylish. Long tiring sex scenes – no. Widescreen picture – plus too.
Oh and as for the cons … I guess the final "moral" looks artificial. And the storyline is a bit overloaded with backstage intrigue. The rest Quartier de femmes is a classic of the genre, much like "Halloween" for the slasher.
Screenshots:
Download: