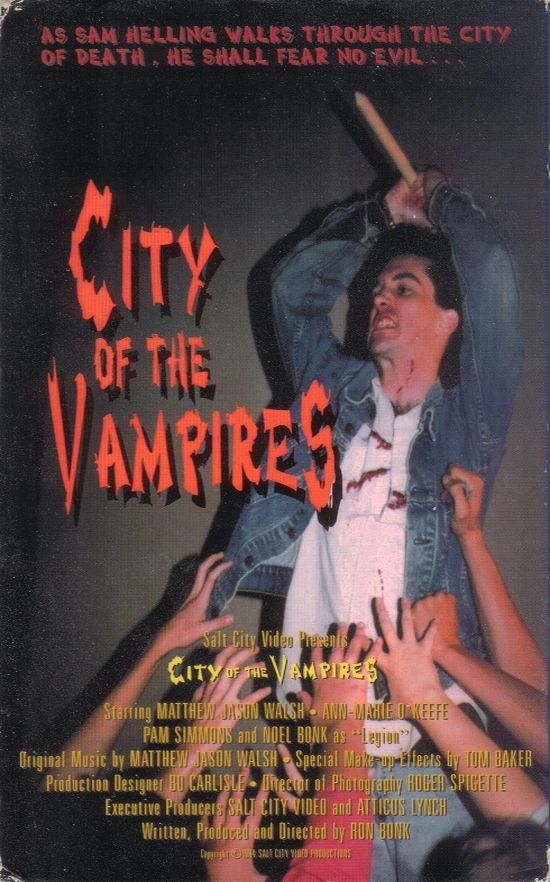 Year: 1993
Duration: 01:23:59
Directed by: Ron Bonk
Actors: Matthew Jason Walsh, Anne-Marie O'Keefe, Ron Bonk
Language: English
Country: USA
Also known as: -City of the Vampires 1993
Description: Sam Helling was faced with such terror that he ran from town leaving his own girlfriend behind to be captured.
At the brink of suicide he decides to take action. His plan is to trace back his steps and find his girlfriend.
But the all town is in panic and no one but a very obsessed – and fully armed! – girl. He will have to take on the vampires and their master directly in a showdown in a cinema theater.
Gore, violence, and bad movie making. An awesome combination!
Review of City of the Vampires: A guy returns to the place where his girlfriend went missing only to find a city overrun by vampires.  Shot on video and extremely rare.  Notable scenes include a girl who picks an eyeball from a dead body and eats it, and a scene where a girl's face melts in the sun.
Screenshots:
Download: