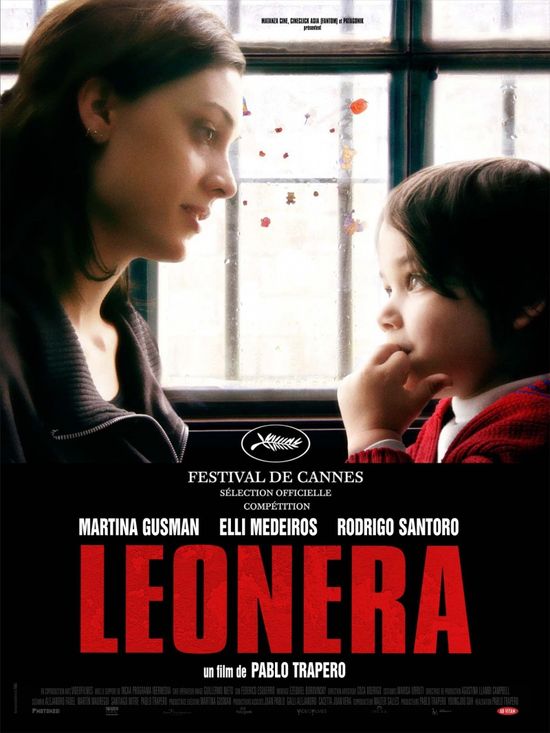 Year: 2008
Duration: 01:51:37
Directed by: Pablo Trapero
Actors: Martina Gusman, Elli Medeiros, Rodrigo Santoro, Laura García
Language: Spanish (English subs)
Country: Argentina
Also known as: Lion's Den, Aslan ini, Misencounter, Löwenkäfig
Description: Julia Zarate is an ordinary student, from a simple Argentine college. Dating a guy. And he met with another guy. Anyone who does not share it is difficult to understand, but it does not matter. As a result, women's prison, department for women with children. As Julia along the way was pregnant.
Review: The film Leonera was nominated for the Palme d'Or at Cannes in 2008, and for good reason, but it spared the French film "Class" … but that is another story.
I guess every once in life, but thought: what it is, how to behave and that if he went to prison? (The food, the prison, the first film festival well set the tone for the further development of events), but if anyone thought about how to go to jail if you do (it) was pregnant, what it is to give birth there, how to bring in such circumstances, in such circumstances to bring him up? The heroine is just such a situation. But this is the part of her luck. When she gave birth but the parents thought she was dead, and the story will turn into a completely different direction … but he did not turn around, and if I turned this movie probably would have already moved to a more hostile environment. But he remained on the same level, some on one side, even good, generality.
There is in it, and some ambiguity betrayal, is that for my grandmother and the opponent on trial. Grandma: on the one hand action is justified by the child will live in good conditions, but to take his grandson at his daughter … The enemy trial (former lover) on the one hand justifies his defense, no one wants to sit in the slammer, but what if all other talk …
Like most two points in the film:
1st Everyone can decide for himself who is guilty of a crime. The viewer is presented as a juror, no direct evidence against him or not.
2nd Director has not created a myth about friendship, love and love relationships please, but not friendship, it's not there, even more brotherly love.
All in all, worth a movie Lion's Den, but it also has its drawbacks, I think everyone can see them if you want, but overall a very strong film.
Screenshots:
Download:
Leonera (Lion's Den) 2008 CD1 (English subs)