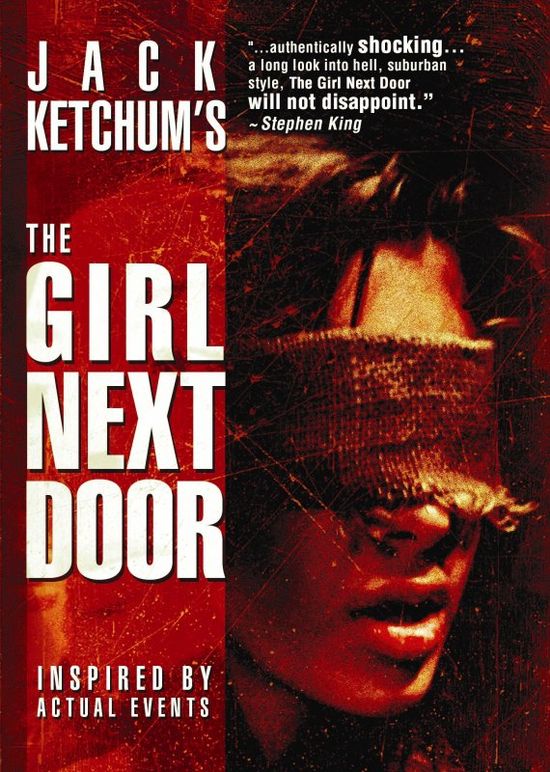 Year: 2007

Duration: 01:31:09
Directed by: Gregory Wilson
Actors: William Atherton, Blythe Auffarth and Blanche Baker
Language: English
Country: USA
Also known as: Jack Ketchum's The Girl Next Door,  Devojka iz susedstva, Jack Ketchum's Evil, La ragazza della porta accanto
Description: Teenager David Morgan, during catching crayfishes, meets his new neighbor – a 16-year-old Megan, who, with her 10-year-old sister, Susan, lives with family Chandlers. Mrs. Chandler whom children call "Ruth", is not a good mother. She has three sons, whom she allowed to drink beer, and sometimes starts with lewd talk.
Megan and Susan are not easy to live in the house of "Aunt Ruth." They are forced to endure beatings and humiliation by the family members. Meg does not stand up and reported to the sheriff for that Ruth decides to teach her. David found Ruth and her sons torturing Meg. He could not sleep all night, and decided to help her …
Review: Sometimes horrible crimes perpetrated in the basements of beautiful pink houses, standing on a shady street bedroom, where neighbors are … decent, are not interested.
What do we see? Quiet town, summer, and a crowd of unsuspecting bored teenagers of all ages, whose entertainment from the first frame guard. And of course, Ruth, a single mother, a woman with a perverted mentality and crippled destiny. In his nieces she sees rivals and their rivals all good. Tainted life intertwined with one another tragedy in this lava taken over the lives of many.
I do not want to go into details of the plot. It is simple and intuitive, and yet such a frighteningly real. After all, the film does not scary smart sharks or dinosaurs, toothy beads or mega huge snakes, only people. People who live worse than any other, and not living creatures. People who are just playing their "childish game."
Screenshots:
Download: