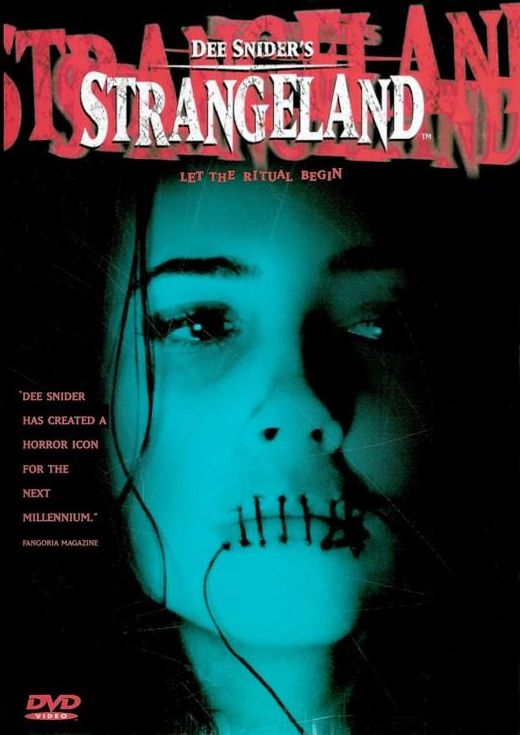 Year: 1998
Duration: 01:27:08
Directed by: John Pieplow
Actors: Kevin Gage, Elizabeth Peña and Dee Snider
Language: English
Country: USA
Also known as: Dee Snider's StrangeLand, Mórbido Silêncio, Paraxeni poli, Rune, Sti hora tou paradoxou, Strangeland – pahuuden otteessa, Terror Satânico,  Terror en la red
Description: Flickering display illuminates his piercings and tattoos covered his face. Fast fingers dance across the keyboard. He seeks out a new victim … His nick name – Captain Howdy. He participates in the local chat rooms in search of young girls.
Such as Genevieve and Tiana, who mysteriously disappeared after an online meeting with cunning cyber-predator. Detective Mike Gage (Kevin Gage who played in Chaos) had a personal interest in the case: Genevieve – his own daughter. Finding a sadistic pleasure in mental anguish Gage, Captain Howdy sends him a series of taunting messages, causing the deadly online game of "cat and mouse" …
Review: The film is interesting primarily for those who care about the work of Dee Snyder. In this film he as always outrageous and charismatic. And as an actor, he's very believable in that manner that embodies the screen is an infantile phlegmatic to a real maniac. And the plot of the film is built on these transformations are taking place with the character Dee Snyder.
And the rest of the film standards and stereotypes. While out of jail and a sadistic serial killer, six months after his arrest at the scene, with the wording of that he was cured and not dangerous – original. This allowed in the future, the filmmakers infuse new colors to the standard plot. The bloody little, and they are shown is in fact the hero of Dee Snider not dirty their hands that did not spoil the reputation of the musician.
Screenshots:
Download: