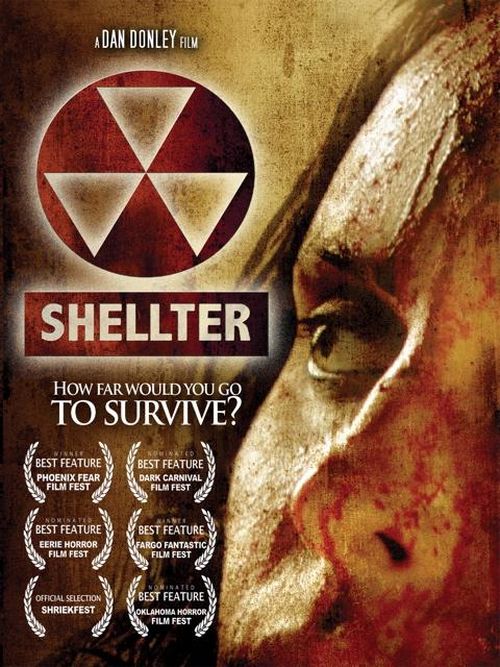 Year: 2009
Duration: 01:28:05
Directed by: Dan Donley
Actors:  Cari Sanders, William David Tulin, Maria Olsen
Language: English
Country: USA
Also known as: 
Description: Zoey (Sanders) wakes up to find herself in an underground bunker. A doctor (Tulin) tells her that civilization has succumbed to a deadly plague, which still rages outside, but that he managed to rescue her before sealing the doors. Initially grateful, Zoey soon discovers the doctor is a sandwich short of a picnic, and the only way she's going to survive is to play along with his sadistic experiments. But how far into the abyss will that take her?
Review: I saw this at the Phoenix Fear Film Festival, and really enjoyed it – it won Best Picture, the director was there and gave a great Q+A afterward. From what I recall, he was inspired by the infamous Stanley Milgram experiments, in which subjects were ordered to give electric shocks to other people: most complied, even when they believed the shock were of lethal level [the "victims" were part of the experiment, and acted out appropriately, based on the level of shock supposedly administered].
It doesn't pull its punches, but the presence of a moral philosophy lifts it above "torture porn," and I was left wondering to what extremes I'd go, if pushed far enough. The low-budget is occasionally apparent, and the acting sometimes a little rough – you can also perhaps see the "twist" at the ending coming, though this didn't impact my appreciation of it at all.
Screenshots:
Download: