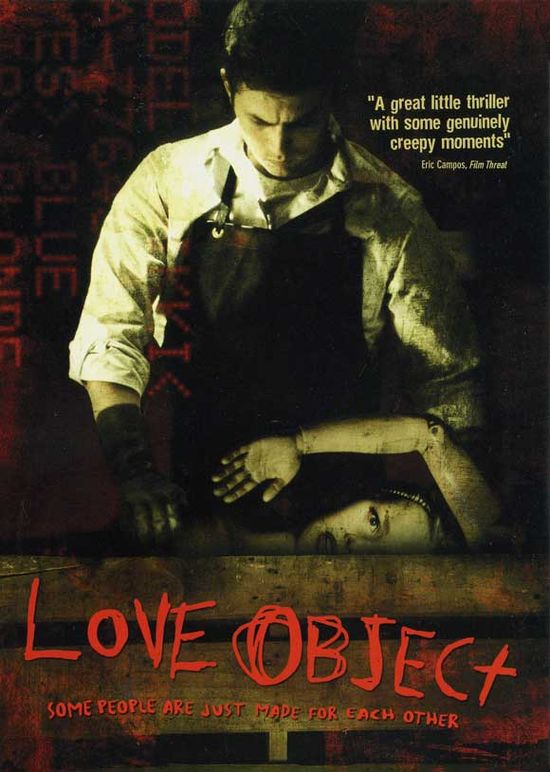 Year: 2003
Duration: 01:30:55
Directed by: Robert Parigi
Actors: Desmond Harrington, Melissa Sagemiller, Udo Kier and Rip Torn
Language: English
Country: USA
Also known as: Erotiko antikeimeno, Muanyag szereto, Nikki: El juguete diabólico, Olhos da Morte
Description: Kenneth – a humble clerk in one of the dusty offices of the giant corporation. He dies of love to the beauty of Lisa, who wakes up all his secret desires. But he can not even dream about her, bound with like handcuffs, the narrow limits of business etiquette. All that remains to Kenneth – buy in a sex shop a rubber doll.
Nicky – spilled Lisa, but will allow all and is ready for the most insane sexual fantasies of Kenneth. But here was a miracle, and Lisa reciprocates Kenneth. However, its annoying "whims" of the living beauty. He becomes a tyrant, trying to turn a living person in a rubber sex toy. Sex makes him a maniac …
Review: Sometimes loneliness consumes you. And like poison, poison your mind, making do terrible things. You lose yourself, letting out all the dark, that is in the recesses of your soul feral.
Here's our Kenneth demure clerk who plow from morning to night at work, gradually turns into uncontrollable maniac and psychopath. And blame his isolation, shyness and innocent … Nicky, who obediently stretched his artificial rubber body, awakens in him a ruthless monster, whose manic nature spills over into the living beauty Lisa. Kenneth driven obsession, he falls in love with a live person, but he feels guilty about the doll object.
Further it makes no sense to tell, it's just have to see. A fascinating and eerie process of transformation of a completely normal guy in abnormal and sick man.
Desmond Harrington plays just fine, I do not understand why he was so little removed, but a really good actor. It is 100% felt the role and showed his character in all its glory. Uncomfortable is when you see these changes, deformation of the individual. And of course the music has played an important role, pressure on the psyche with integrity, that this film is a definite plus.

Screenshots:
Download: