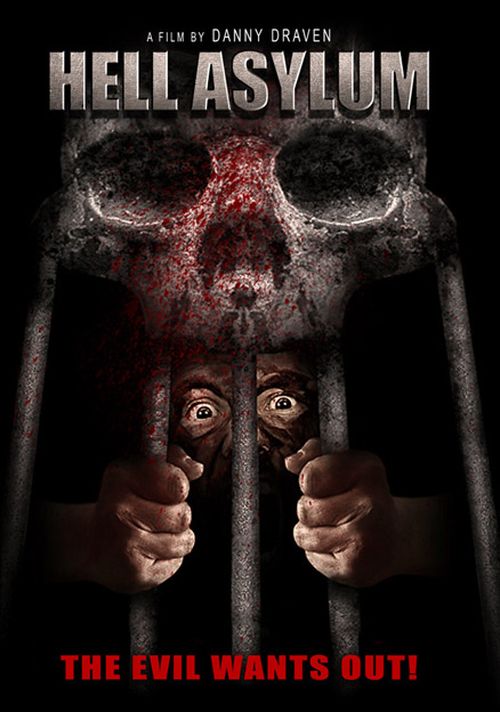 Year: 2002

Duration: 01:12:22
Directed by: Danny Draven

Actors: Debra Mayer, Tanya Dempsey, Sunny Lombardo

Language: English
Country: USA
Also known as:  Prison of the Dead 2
Description: As the direct to video market declined in the late 90's, Full Moon Entertainment's Charles Band struck up an alliance with cult director J.R. Bookwalter's Tempe Entertainment.  As part of this arrangement, Tempe Entertainment produced several Full Moon features for Band, each of them shot on digital video for under $60,000.
Born from this unholy B-movie alliance was HELL ASYLUM, made for $35,000 and directed by Danny (DEATHBED) Draven.  Originally intended to be an "in-name only" sequel to PRISON OF THE DEAD (2000), HELL ASYLUM's script is highly derivative of HOUSE ON HAUNTED HILL, but with a modern twist.
Five hot chicks participate in a reality television show called "Chill Challenge", where the goal is to spend the night in a haunted mental hospital.  But little do either the girls or the show's producers suspect that the building really IS haunted – and before you can say "cheeze!" all the cast members start getting mutilated and killed by the ghosts.  Don't blink or you might miss Joe Estevez (aka "the lesser Estevez")!
Review: My son brought home approx 2000 movies for me to scroll through that he and his friend found/acquired and they may be detagged.
IMDb has no real description. This is a show about a small group of people who enter an asylum to make a film and one by one death hunts them. My opinion this is bad real bad even worse then The Blair Witch Project.
Screenshots:
Download: