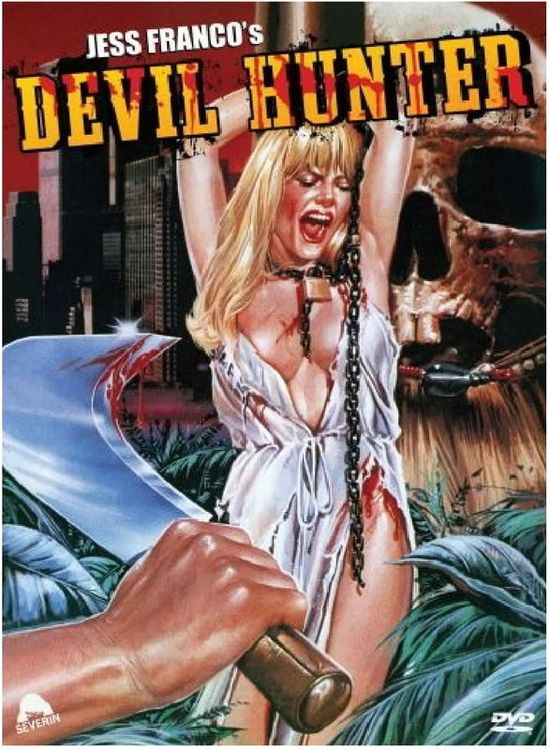 Year: 1980
Duration: 01:42:20
Directed by: Jesus Franco
Actors: Ursula Buchfellner, Al Cliver, Antonio Mayans, Antonio de Cabo
Language: English
Country: Spain | France | West Germany

Also known as: El caníbal, The Man Hunter, Sexo caníbal, Jungfrau unter Kannibalen
Description: The Devil Hunter was banned in England? OMG! What's happening to the modern world here? This film were 'taken in for questioning' over their suggestive title and advertising ("this much fun couldn't be legal") respectively.
Watching the cannibals about to eat a pretty girl is a bit of an agony don't you guys think? Well, our old-school Playmate Miss Ursula Fellner does know how to win a cannibal's heart in order for her escape. Her body can make a blind man gets his sight back. But to bad she is not involved in the 'open for all to see action' type actress. Tons of beautiful actresses baring their tits, flesh, bushes and bodies throughout but I still feels dissatisfied with the sex action here. But bare breasts will do me fine anyway.
Animal lovers please do aware of the animal cruelty here. In the name of the art, they were allowed to film it here during those ancient days I presume.

Screenshots:
Download: