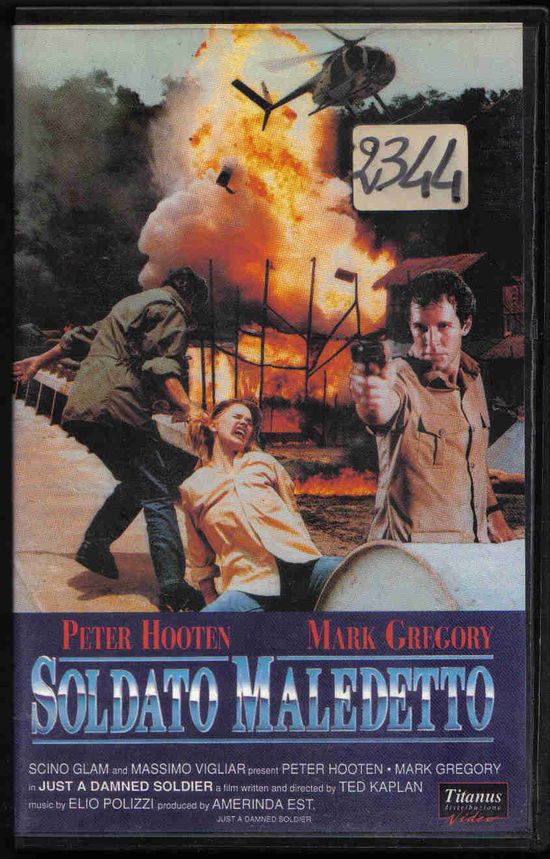 Year: 1987
Duration: 01:23:20
Directed by: Albert Pyun
Actors: Carey Lowell, Charles Rocket, Trudy Dochterman
Language: English
Country: USA
Also known as: Forfulgt og forelsket, Rikosverkko, Le trésor de San Lucas, O thisavros tou San Lucas, Doppio gioco, Livsfarlig semester, Treasure of San Lucas, Hetzjagd in San Lucas
Description: 
Schlock auteur Albert Pyun (Vicious Lips and Radioactive Dreams) spins the tale of sexy model/Buddhist/Law & Order star Carey Lowell — my personal pick for Hottest Bond Girl, by the by — as a waitress working, from the looks of it, in the exact same diner as Sarah Connor. When her deadbeat roommate's car explodes — with aforementioned roommate inside — Lowell is swept up in the aftermath of a scheme to steal a priceless artifact.
Luckily, along the way she runs into Charles Rocket, an actor famous both for being the first person ever to drop an F-bomb on Saturday Night Live, and more recently for slitting his own throat. Rocket is a wimpy lawyer who will be of no help whatsoever…or is he?
Several great movies get ripped off poorly — look for those awesome Raiders of the Lost Ark map transitions — and the soundtrack features "No One Lives Forever" by Oingo Boingo, and a cover of "Suspicious Minds" by Fine Young Cannibals. Also, this is the film debut of Misfits of Science star Courteney Cox, who gets pretty high billing for someone with one completely inessential line.
Review:
Screenshots:
Download: