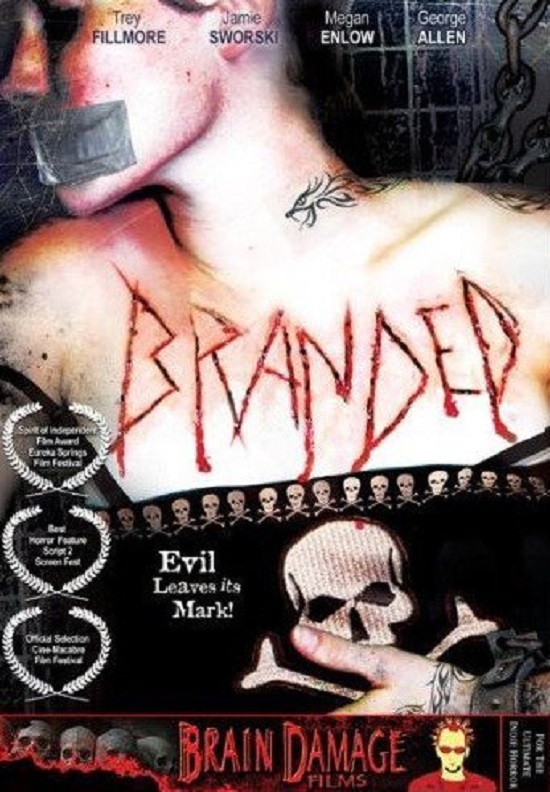 Year: 2006
Duration: 80 min

Directed by:  Darla Enlow
Actors:  Trey Fillmore, Dana Pike, Jamie Sworski
Language: English
Country: USA
Description: I apologize in advance for this one. Take a long gander at these screenshots as they are the only frames in the entire movie worth looking at for 30 seconds. Now go about your day and forget you ever came across this.
Mislabeled as horror, this amateur, no-budget Mystery is so bad that every time someone watches it, 50 Screenwriters commit suicide. You don't want that on your conscience, right? Who knew a movie called, 'Branded,' would have no actual branding, no blood, no gore, no suspense, no point. Burning someone on random parts of their belly with a hot metal spoon isn't branding. Its just burning someone with a hot metal spoon. It's not surprising that the makers of this drivel thought this was 'branding,' since apparently they also thought these people were actors and the final product was releasable, but they were wrong.

Unintentionally funny his hardly a selling point, but its the nicest thing I can say about this. I love the 'Posterize' effect as much as anybody (not really), but to resort to it during the first 5 minutes is a bad sign. My favorite bit is when the killer records the girl's screams with…a 90's boom box/cassette player…because the killer wanted that authentic scream sound! Hilarious.
The most surprising thing about this (other than the fact it ever got distributed in the first place) is that someone is actually credited with 'blood effects makeup'! Its the woman who plays the band's manager and what a visionary artist! The black charcoal marks left by the burning hot spoon pressed on flesh? Top notch.
Screenshots
Download